Term 3 Week 5
Principal's Message
Dear Parents and Carers,
I would like to start this newsletter with two 'good news' articles.
Student Art on Display
I am so proud of our students who managed to have their art work published in the Lismore Diocese magazine. Meliah Daley, Skyla Coelli, Harrison Light, Pippa Fennessy, Jackson Grieve, Phillipa Guest, Noah Brockwell and Nicholas Beard were chosen to have their work displayed in this publication that is distributed to schools (and the Catholic Schools Office) from Laurieton in the south to Pottsville in the north. Thanks and congratulations must also go to our brilliant art teacher, Katherine Davies.
Building Grant cheque
We have received confirmation that the government grant we have been given for our refurbishment project will be given to us by our local member, Kevin Hogan, in the form of a 'cheque' on August 18. Social distancing will be maintained of course. This will give us the green light to refurbish all classroom areas and the infants toilet block. Students have been asked for their design ideas. Very exciting times!
With every good wish,
Lee Denton
Principal
Master of Education (Leadership)
Student Art on Display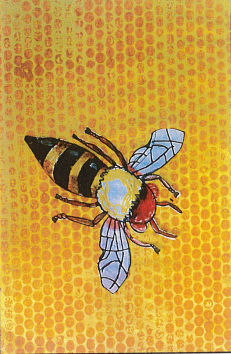 Assistant Principal - Anne Forwell
St Mary of the Cross - Australia's Saint
Last Sunday 8 August was the feast day of St Mary MacKillop of the Cross. This year marks 11 years since the canonisation of Mary MacKillop in Rome by Pope Benedict XVI. I was privileged enough to be at this event at Saint Peter's Basilica to represent the Diocese of Lismore. She is the first, and only, Australian Saint. Many thousands of people attended this event and it was streamed live around the world. This was a faith experience I will never forget and I have shared this story with the students of St Joseph's each year at the feast day and I did so again at the school assembly in Week 4.
St Mary of the Cross has some wonderful sayings that inspire and remind us that God is always here. These are the ones that I hold dear……
Be eager in your desires but humbly patient in their accomplishment.
Everything begins and ends with prayer.
Never see a need without doing something about it.
Find happiness in making others happy.
We must teach more by example than by word.
Believe in the whisperings of God to your own heart.
Whatever troubles may be before you, accept them bravely, remembering whom you are trying to follow.
Reading at home
Reading at home with your child should be an enjoyable experience. We appreciate all the efforts our families make to read at home and we know it is not always easy! Here are some ideas that you may like to incorporate into your home reading!
Model reading by reading yourself. It doesn't matter what it is – pick up a newspaper or magazine or take a look at a cookbook. And get your children to join in – if you're cooking, could they read the recipe?
Give books as presents. This shows that books and reading is valued.
Visit the Grafton library together. It's always fun choosing new books to read.
Encourage children to carry a book at all times. That way, they'll never be bored (this is something you can do, too!). In our current times we all do carry electronic devices but see how your child responds if you ask them to pack a book as well.
Have a family bookshelf. If you can, have bookshelves in your children's bedrooms, too.
Keep reading together. Just because your children are older, it doesn't mean you have to stop sharing stories.
Don't panic if your child reads the same book over and over again. This is a great way to build confidence and fluency and a love of reading.
Leader of Evangelisation - Donna Bancroft
Accendere 2021
On Wednesday, the students in Year 4, participated in Accendere, a retreat day centred on the theme of 'friendships'. The students were encouraged to 'spark the flame' for their faith in a positive and intimate class atmosphere.
The day began with setting the scene with friends, participating in class prayer, expressive dancing and group games. The students were then set activities focused on different aspects of friendship and, at the end of the day, came together with a prayer service to conclude what was a most enjoyable day.
Mrs Davies and myself ran the Accendere retreat day and were very impressed with the manner in which the students interacted with each other and how they explored openly various components of friendships including- what makes a good friend, how Jesus treated his friends, who my neighbour is and how to be a good friend to others.
The students are looking forward to their next student retreat day, Exuro, when they are in Year 5 at St Joseph's.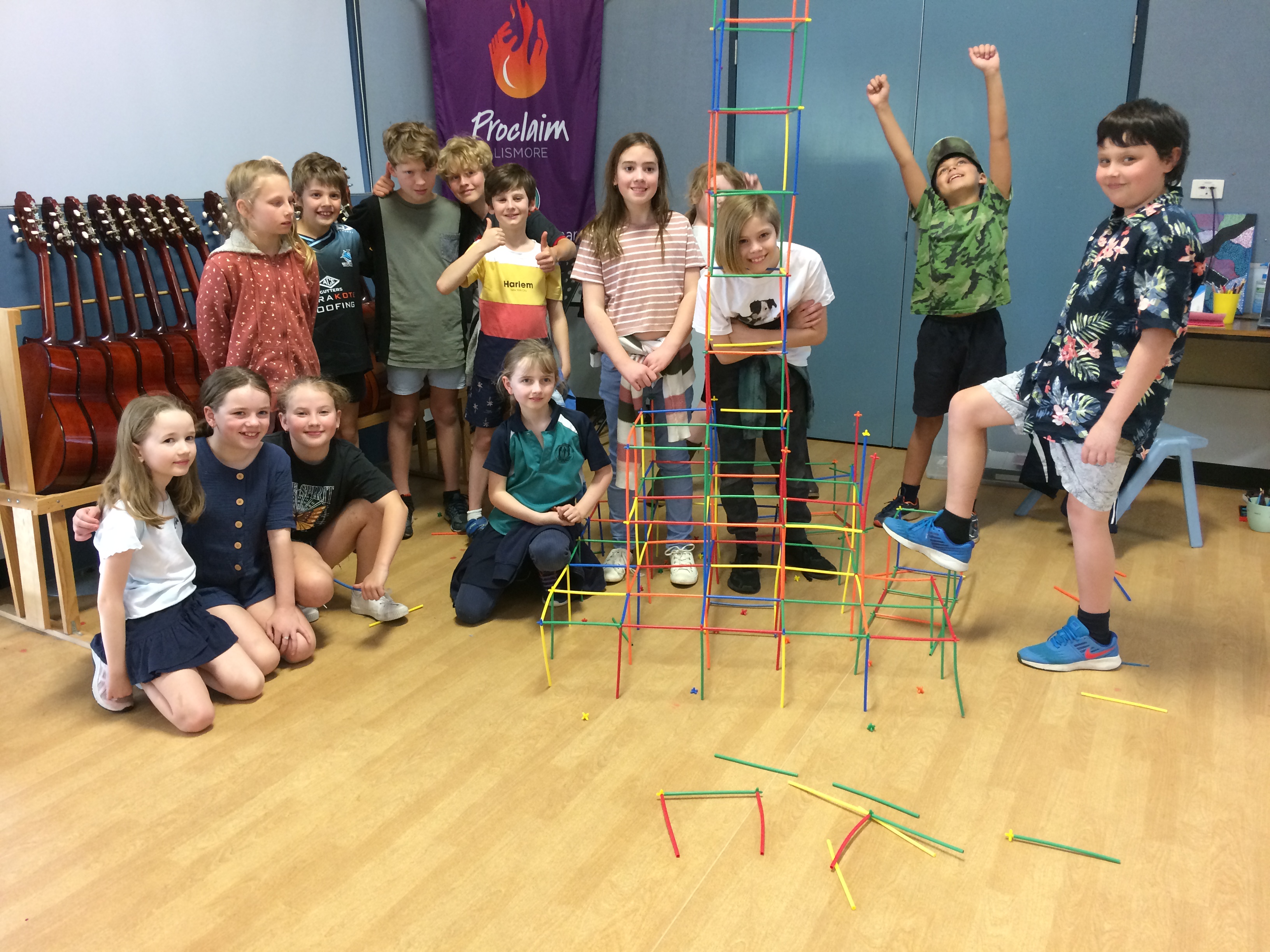 Leader of Catechesis - Joe Stewart
First Holy Communion Class
It is such a privilege working with the children who are preparing to receive their final Sacrament of Initiation. Each week at the school assembly, the candidates are invited out the front so that we can acknowledge the extra work they are doing and for our school community to offer them special intentions through their prayers.
The format for the Commitment Mass which was scheduled for this Sunday 15 August has now been changed. Families are now invited to attend Mass in the lead up to their child receiving the Sacrament of First Holy Communion at Mass times most convenient for them.
Saturday 5:00pm Vigil Mass at St Mary's Grafton
Sunday 8:00am Mass at St Mary's Grafton.
Sunday 9:30am Mass at St Patrick's South Grafton.
The children will receive the Sacrament of First Holy Communion on Sunday, 12 September.
Leader of Curriculum - Hannah Gorman
Byron Writers Festival 2021
Primary Schools Digital Program
Featuring Davina Bell, Gavin Aung Than, Amie Kaufman, Oliver Phommavanh
The Byron Writer's festival which was previously scheduled to take place at the Saraton Theatre in Grafton has unfortunately been cancelled due to the current Covid restrictions.
As a result the organisers of the festival have created the Byron Writers Festival's 2021 Primary Schools Digital Program which connects Northern Rivers students with Australia's best-loved children's authors and illustrators.
All Stage 2 and Stage 3 students will participate in the on-demand digital program which will be streamed from classrooms during Week 7. More information can be found on the Byron Writer's Festival website which is linked below.
K-2 Instructional Leader - Carole Reinhard
It has been another busy week in Kindergarten and Stage 1 with students being engaged in many new investigations in Walker Learning time. Kindergarten have a new Medical Centre where students are treating some dolls and toys for many different complaints. Another new area is the use of herbs and plants to make natural medicines for use in the medical centre. This week has seen the addition of a Dental Clinic in the Medical Centre.
Stage 1 have a new investigation on sound where they are investigating the sounds that different sized tins make as well as rubber bands of varying lengths and widths. Stage 1 are investigating number patterns and skip counting by twos, threes, fives and tens from any starting point. Kindergarten are investigating dividing shapes into halves.
Students have also been looking at birds, their Aboriginal name, the song birds and their songs and the dances that birds do.
It has been lovely to see an increase in the number of students bringing in their home readers each week. This is a very positive way to assist the teachers in improving your child's reading level.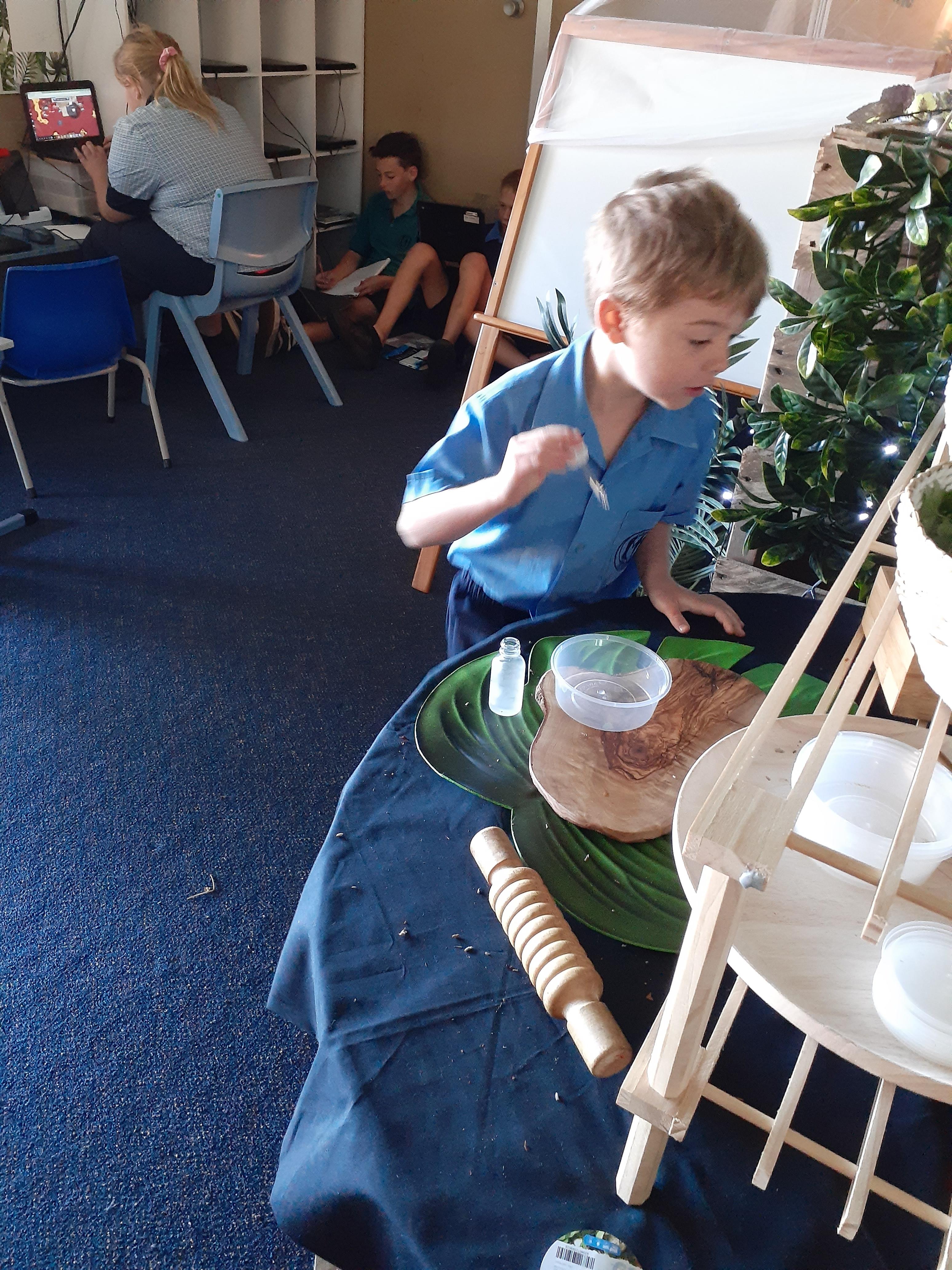 Library/Book Club Coordinator - Anna Smidt
Book Week - Monday 23 August- Friday 27 August
There's a buzz starting around the school about our upcoming Book Week celebrations. As you know the theme for the week is "Old Worlds, New Worlds, Other Worlds". There has been talk about aliens, dinosaurs, vikings and many other fabulous characters, I can't wait to see what might come wandering through the school gates when the big day arrives on Thursday, 26 August.
The teachers have also been sharing the books chosen for the Children's Book Council Shortlist. Students have been listening to the shortlisted books and deciding which one should be the winner. If you're interested in seeing the complete list of finalists, visit the Children's Book Council website at https://cbca.org.au/shortlist-2021
Gumbaynggirr Language - Liz Hegedus
Giinagay Ngujawiny -Hello You Mob,
Stage 1 are learning about 'Gumbaynggirr Language.' The way it is spoken, expressed and implemented into the Gumbaynggirr Tribes way of life. They have learnt how to pronounce the names of different animals. This week in Indigenous studies, Stage 1 learnt why the Brolga is extremely important to Indigenous people. The 'Gumbaynggirr' word for Brolga is 'Barlawi.'
The connection between the Indigenous people and the Brolga is connected through dance. The Brolga dance illustrates the concepts of ceremony, connection and transformation between a human spirit and the spirit of a creature. The dance movements and actions refer to the freedom within to be yourself. They also represent the love you possess and your ability to accept everything around you.
Aboriginal Dreamtime Story:
There is an Indigenous story about a young Indigenous woman who's only way of life was to dance.
In a well-known Aboriginal Dreaming Story about the Brolga, she was a beautiful girl obsessed with dancing. A wirrinun (shaman-a healer and custodian of Aboriginal cultural traditions) wanted her for his wife but she refused, as she refused all men. Dancing was her love and nothing else distracted her. He harboured resentment until one day, seeing her dancing alone on the plain he takes his chance, changes himself into a willywilly (small whirlwind) and sweeps her into it with the intention of abducting her. The Great Spirit intervenes and she is transformed into Brolga as we see her today. She is still dancing.
Stage 1 students absolutely loved this 'Dreamtime' story and videos of Brolga's dancing. Seeing Indigenous performers become the Brolga to show how they move.
https://youtu.be/U2vzsSmqGg8 (Aboriginal Brolga dance)
https://youtu.be/1Tjy16PTsgQ (Brolgas dancing)
https://youtu.be/zxnra4q1ElA (Bandarra dance group)
https://youtu.be/MACq5vq8Pe0 (Kids Brolga dance)
The students then had the opportunity to dance and become Brolga's themselves. We have some excellent dancers here at St Joseph's.
Darrundang Ngiinda -Thankyou
Miss Liz
IEW (Indigenous Educational Worker)
School Notes
Drama and Voice Tuition
If your child would like tuition in drama or voice please cotact Maree Hickson on 0421 656 019.
Attendance
A text message will be sent if your child/ren are marked absent from school. School starts at 8.50am when the roll is marked, so if you child/ren are not present when the teacher marks the roll you will receive the below message. Please reply to the text with the reason for absence and this reason will be recorded on your child/ren's record.
Text message: (Student Name) is absent from school today. Please confirm, with reason for absence, by return SMS by 3pm today. Thank you St Joseph's Primary School.
Non attendance letters will also be sent home via email.
School Events & Dates
TERM 3
WEEK 5
Sunday 15 August - Commitment Mass for First Holy Communion

WEEK 6
Wednesday 18 August 9.15am - Year 1 Mass at St Patrick's Church
WEEK 7
23 - 27 August book Week
Wednesday 25 August 9.15am - Stage 3 Mass at St Patrick's Church
Thursday 26 August - Book Week Dress up Day
WEEK 8
Wednesday 1 September 9.15am - Year 3 Mass at St Patrick's Church
Sunday 5 September Father's day
WEEK 9
Wednesday 8 September 9.15am - Year 4 Mass at St Patrick's Church
Sunday 12 September - First Holy Communion
WEEK 10
Wednesday 15 September 9.15am - Kindergarten Mass at St Patrick's Church
Friday 17 September - Last day of Term 3
Weekly Merit Awards
Congratulations to the following students who received a Merit Award this week.
Kindergarten
Rubin French for displaying active listening skills during whole class discussions.
Mason Montford for his active listening skills and sharing his ideas with the class.
Stage 1
Ruby Gray for demonstrating the language development domain by using a clear, loud voice to express her ideas.
James Awbery for being kind and considerate to his peers.
Jimi Smith for his fantastic explanation about Australian coins and notes.
Eli Woods for his fantastic writing about how a athlete would feel when competing.
Stage 2
Pippa Fennessy for having a kind, courteous and caring demeanor when interacting with teachers and peers, Making Jesus real.
Matthew Fletcher for sharing his knowledge of prefix's and suffix's during writing.
Jack Fuller for working independantly to find Proper nouns within his stamina read text.
Bradley Esterhuizen for sharing his knowledge on the Particle Model of matter in Science.
Uniform Shop
The uniform shop is located in the BrewHouse Village.
Opening hours:
Monday - Thursday 10.00am to 4.30pm
Friday by appointment only
Email: fytexptyltd@bigpond.com or Phone 6643 2989
Canteen
Canteen closed on Thursday's in Term 3
Our canteen will be closed on Thursday's in Term 3. This is due to not having enough volunteers to operate three days.
If you are able to assist us between 9.00 am and 12.00 pm on any canteen day.
Babies in prams are very welcome. Toddlers, however, can find the canteen an unsafe place so we would recommend that they are not present.
You may find you cannot volunteer every week - that is fine! We are grateful for any help you can give us. Please contact the School Office if you are able to help.