Term 3 Week 7
Principal's Message
Dear Parents and Carers,
I wish to announce that I will be on leave for the next two weeks due to minor surgery (not a holiday or Covid)!
We are lucky to have Anne Forwell who can easily step up to the role of Acting Principal. Joe Stewart will also be stepping up into the role of Assistant Principal in my absence.
I thank them in advance, for all the extra work and responsibility they will encounter.

COVID UPDATE:
Please note that there has been a directive from Head Office that staff need to be split into two teams. No one from Team A can be on site with people from Team B. This is to stop the whole staff being infected if there was an outbreak at school.
This has implications because staff will need to be here on site to supervise the children of essential workers. If you do not hear from your class teacher on any given day, it is probably because they are supervising here at school.
Our staff are working very hard to support the children to the best of their ability and I thank them on your behalf.
With every good wish,
Lee Denton
Principal
Master of Education (Leadership)
Assistant Principal - Anne Forwell
Walker Learning Belief Statement
Over the past 6 months the staff have been working on our belief statement for the Walker Learning Approach (WLA). Putting our beliefs into a written statement and displaying this in our school committs us to this approach and reminds us of why and how the WLA benefits our students.
Leader of Evangelisation - Donna Bancroft
A Prayer from Pope Francis during lockdown.
Leader of Catechesis - Joe Stewart
MJR - Making Jesus Real
You may remember, or at least the children will, when Peter Mitchell - "Mitch" visted our school earlier in the term. Mitch is the author of MJR and has worked in schools all over Australia for over 20 years helping to bring the Spirit of Jesus into school communities. Mitch was so impressed with the children in our school, especially in the way they welcomed him and engaged so enthusiastically in his workshops. He has published his time in our school in his latest bulletin which you can read below.
MJR Themes and the Paralympic Games.
The Paralympic Games have begun this week. These games haven't the hype, glamour, and prestige of the summer Olympics, which were truly marvellous and captivating.
However, the Paralympics have so many extraordinary stories of people picking themselves up from so many setbacks and have turned their negative thoughts and attitudes about losing limbs etc into positive thoughts and "Contagious Attitudes" that are so inspirational.
COVID 19 has impacted us all and at times we can easily fall victim to, "Woh is me."
There are so many people talking about mental health issues, resilience, well-being etc, as we are facing so many problems in the community. Our primary classes are also affected by what is happening in the community.
These wonderful, inspirational, resilient athletes are displaying so many extraordinary qualities that we admire in people who have had to overcome so many hurdles, right on our TV screens.
My suggestion is that you encourage your children to do some research on some of the attitudes and values of these athletes. Have discussions to highlight these qualities and about which qualities that they want to take into their lives. No doubt you have your own ideas to help them develop life and people skills that will be demonstrated during these games.
Here are some key themes that are used in the MJR program at school that could help you promote a positive attitude in your child over the coming weeks.
Search for the hero inside yourself.
Be determined …don't give up or feel sorry for yourself.
Build a bridge …and get over it.
My future lies in my hands.
NAME AT LEAST 5 MORE QUALITIES THAT COME FROM THESE GAMES.
Two points that you may like to make is that despite the incredible difficulties they have faced, they have an "Attitude of Gratitude" for the support and help they had from family and friends to get to where they are now.
Also, they are so competitive with their sports, (watch wheel chair basketball) but they are SO, SO ENCOURAGING of their team mates and especially their opposition after it is finished as they appreciate where the other person has come from.
Their positive happy Spirit is so linked to the Spirit of Jesus being lived through adversity as the Paralympians show.
Hopefully our children can gain from the many, many lessons and come to realise how lucky they are and that they should be less of a;
1)"Moaner and Groaner" that is so much in evidence in our society today.
2) Be more of a positive, cheerful, encouraging person at home and school. (The theme for this term).
3) The best way to be happy …..is to make other people happy. That is Eddie Betts from Carlton's motto and he lives it.
Hopefully your children are continuing to thank you at home which was agreed upon during the MJR workshops. Of course you may need to remind them. We truly thank you all for the work you are doing in supporting your children whilst they are learning from home.
K-2 Instructional Leader - Carole Reinhard
Thank you to all the families who have been working with their childen at home with the blended learning provided by their child's teacher. We appreciate all your efforts. If you have any questions or concerns please feel free to contact us at school.
It is lovely to see how well the students who attend school have been engaging in their learning tasks. Hopefully this is only for a short term and normal school attendance will resume shortly.
Teachers are busy setting work for their students, checking in with their students as well as reviewing all work completed.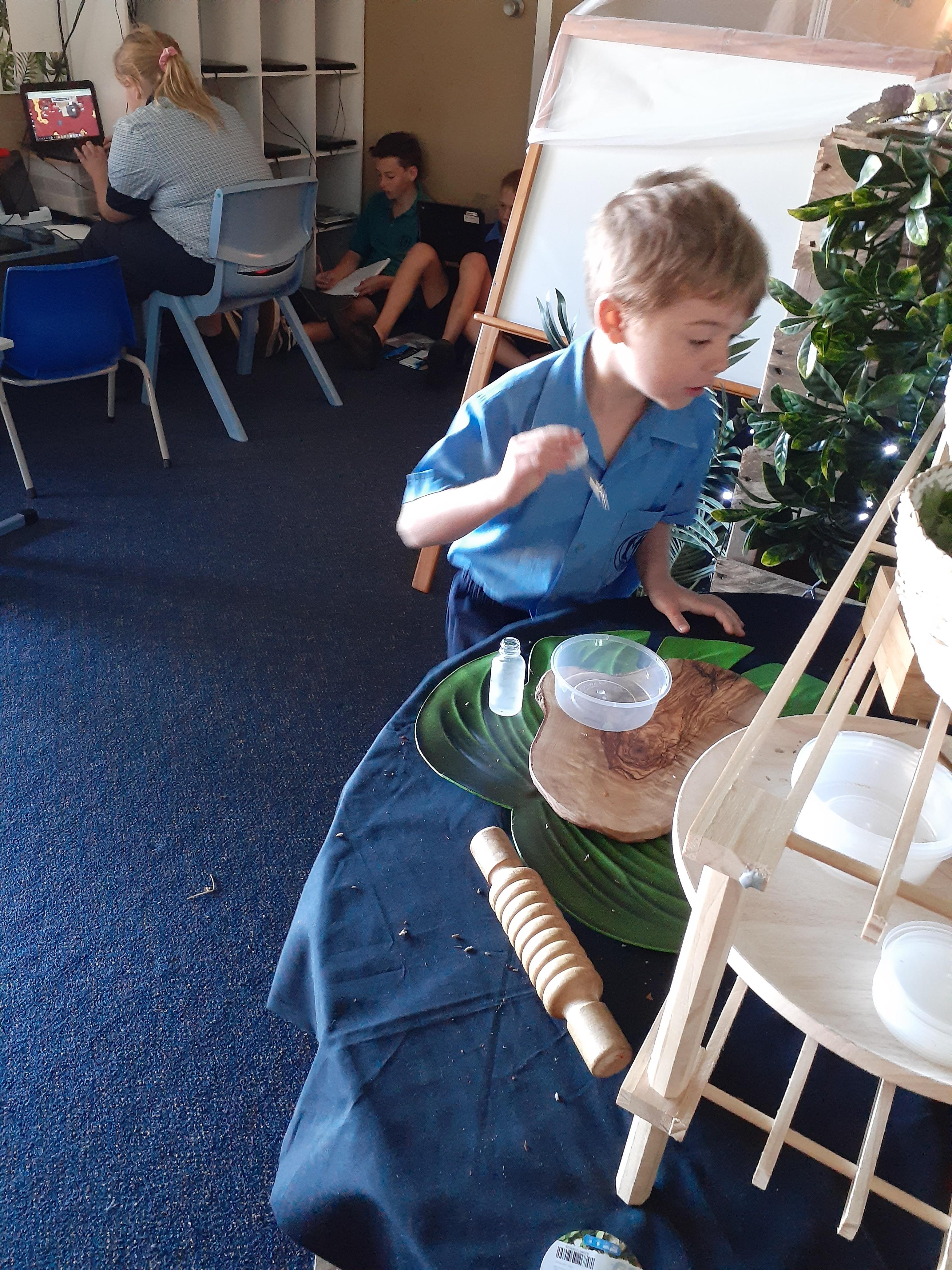 Library/Book Club Coordinator - Anna Smidt
Book Week
Even though we're not celebrating Book Week at school this week, it seems that other people are celebrating in a different COVID safe way. Creative Miss Davies is having a ball at home setting online tasks for Stage 2 whilst dressed as a different book character each day. Here is Katherine dressed as the evil Queen of Hearts from Alice In Wonderland!
Book Week Winners
Speaking of Book Week, the Children's Book Council of Australia award winners have been announced and here they are. Did you pick the winning books?
Premier's Reading Challenge
Over half the school has now completed the Premier's Reading Challenge which is a very impressive achievement. If you would still like to complete the challenge, the finishing date has been extended due to the lockdown and is now Friday 3 September. Not much time left!
Clarence Regional Library
Our beautiful regional library in Grafton is offering a click, call and collect service if you would like to borrow. They also offer plenty of excellent eBooks, eAudiobooks, eMagazines, eMovies free of charge. Have a look at the library website to see what's available at;
Clarence Regional Library - Clarence Valley and Bellingen Shire libraries (nsw.gov.au)
Book Club
Issue 6 of Book Club is now available. Scholastic are offering the option of home delivery or school delivery with this issue. If you would like your books delivered to your home there is a fee, otherwise they will be delivered to school as usual free of charge. Visit the website below to view the catalogue.
Book Club - Parents | Scholastic Australia
Gumbaynggirr Language - Liz Hegedus
Giinagay Ngujawiny -Hello You Mob,
Welcome to week 7 of term 3. This week I would like to tell you about Muurrbay 'The Tree Of Life.' Muurrbay means 'White Fig' in Gumbaynggirr language.
In the Dreamtime, the Muurrbay tree is the tree of life, being the source of food for the whole Gumbaynggirr tribe. This same giant fig tree, was taken up by Yuludarla the Creator, because two clans were quarrelling over it. The theme of the story is caring and sharing.
The Muurrbay tree is a white fig. The old people who tell this story say that this white fig was so huge it covered about an acre of land. It was really huge. This white fig was a place where people gathered. They would have gathered in a season when the fruit was ready for picking and eating. When they gathered, they came from the east and the west. So, they came from the coast and they came from the mountains. They shared this fruit, this sacred fruit. There was this whole sense of sharing and caring. The people gathered in this state of harmony and togetherness. Sitting together and singing together and just celebrating in the sacredness.
Then one day, for some reason, the people started fighting over this tree. They started fighting over the Murrbay. The one mob were saying, 'You have all come around to our side and taken all the big figs and left us all with the little ones'. And another mob were saying, 'The father gave this tree to us, this is ours'. So, this went on and on until the father, Baabaga, heard and saw the people fighting and he said to them, 'You have turned completely evil, so I am going to take this tree away from you all forever'. So, he pulled up this huge, huge tree out of the ground, roots and all. He pulled it up and took it up into the sky.
That's where the tree remains today.
The tree is now the place where, when a person dies, their spirit goes to eat the sacred fruit before they journey on. When a person dies the Ngalunggirr, the cleverman, will call out to the spirit, 'yuway' and the spirit will answer back 'yuway'. That will keep going on until the spirit stops answering back. Then the Ngalunggirr says that spirit is good, they are at the Muurrbay tree now.
So, the Muurrbay tree carries the spirit of wholeness, which is what we all long for, what we yearn for- our wholeness. It's our wholeness with in, with each other and with the earth.
Darrundang Ngiinda -Thankyou
Miss Liz
IEW (Indigenous Educational Worker)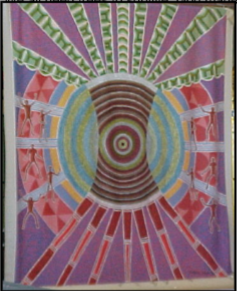 School Notes
New NDIS Service Provider
Rural Lifestyle Options Australia LTD is a not-for-profit disability service provider who are expanding their support network in South Grafton
Lisa Rea is based in Lismore but works across the Northern Rivers region and is happy to help support anyone in the local community looking to access support under their NDIS Plan or who don't know where to start with NDIS.
https://www.rloa.org.au/rap
School Events & Dates
TERM 3
WEEK 8
Sunday 5 September Father's Day
WEEK 9
Provided restrictions have lifted:
Wednesday 8 September 9.15am - Year 4 Mass at St Patrick's Church
Sunday 12 September - First Holy Communion
WEEK 10
Provided restrictions have lifted:
Wednesday 15 September 9.15am - Kindergarten Mass at St Patrick's Church
Friday 17 September - Last day of Term 3
TERM 4
WEEK 1
Monday 4 October - Public Holiday
Tuesday 5 October - Staff Development Day (Pupil Free)
Wednesday 6 October - Students return Term 4
Uniform Shop
The uniform shop is located in the BrewHouse Village.
Opening hours:
Monday - Thursday 10.00am to 4.30pm
Friday by appointment only
Email: fytexptyltd@bigpond.com or Phone 6643 2989
Canteen
Our canteen is currently closed due to Covid-19 restrictions.