Term 3 Week 9
Principal's Message
Dear Parents and Carers,
It was good to be back at work last Monday after my leave. Everything went really well and I must thank Anne Forwell and Joe Stewart for the fine work they did in my absence. Everything ran like clockwork while I was away as I knew it would, with such fine people able to step up.
The situation with lockdown continues to be ever-changing so please look to our website home page for the latest information. I know you would want me to thank the staff for the amazing job they are doing in assisting your children both in an academic and (more importantly) mental health capacity. Hours have been spent catering for the needs of every child.
As of Monday, we will return to face-to-face learning on Level 3 restrictions. Please see letter attached.
Staffing News:
Due to family commitments, Tegen Filewood and Hannah Gorman will not be working at St Joseph's in Term 4. We thank them for their dedication and the contribution they have made to our school and wish them well in the future. We may even see their return in a part time capacity in 2022.
Meanwhile, it gives me great pleasure to announce that Nicole Burrows will be teaching in Stage 2 for all of term 4. Nicole has held assistant principal roles in other schools and states and, has more recently, been in the process of using therapy dogs in schools. She has developed a website for this purpose and I share the link with you below. Due to Covid, this vital work she does in schools with 'Bertie' cannot go ahead at this tuime so she is available to work at St Joseph's. We are very hopeful that Bertie will be able to be a regular feature in the Stage 2 room for Term 4.
Nicole will be in Stage 2 five days per week and Katherine Davies will be in five days per week as well.
Staff Development Day Term 4 Cancelled:
The Monday of Term 4 is a public holiday. We had advertised a pupil-free day for Tuesday 5 October, week 1 in Term 4.
Considering the amount of time that children have been away from school this day has been cancelled. This means,that as children are back at school, Tuesday 5 October will be the the day students return to their classrooms.
Please keep an eye on the home page of our website for further updates.
With every good wish,
Lee Denton
Principal
Master of Education (Leadership)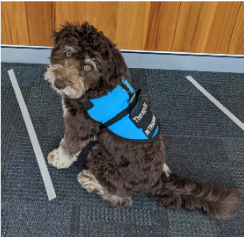 Hello Everyone
My name is Bertie Burrows, I am an 18 month old Groodle who is in training to become a Therapy/School Support Dog here at St Joseph's Primary, South Grafton. I have been chosen because I don't shed my hair. My breed is known to be allergy friendly, calm around large groups of people and patient with little humans who need to pat me whilst playing with my soft fur.
My human mum, Ms Burrows and I will be working hard over the coming months to make sure I learn all the tricks to help me be a great support dog to all the 'little humans' at St Joseph's. When I am here at St Joseph's I will help the 'little humans' to manage their emotions and also improve their learning. My main base will be the Stage 2 classroom. I will always be on a lead and with Ms Burrows or an adult when walking around the school, or resting on my bed in her office.
I know that not everyone likes dogs, so if your 'little human' is afraid of me, or has had a previous unpleasant experience from one of my friends, or is allergic please let Mrs Denton know. We can make a plan to ensure that I don't frighten them any further and maybe we can become friends.
I look forward to meeting you all at some stage, until then smile and pat a dog.
Woof Woof,
Bertie
Assistant Principal - Anne Forwell
Junior Joeys 2021
Our Kindergarten enrolments for 2022 are filling very fast this year. If you know of anyone who is interested in coming to St Joseph's next year please encourage them to contact the school office to secure their place.
While the Junior Joeys class is unable to attend due to COVID restrictions, we have started the class virtually. Episodes 1 and 2 have been emailed home to all the families of this year's Junior Joeys transition to school class. Big Ted is back!
Learning from home!
Again I wish to thank all the parents and caregivers for the support you are providing for your children. As you know the school remains open for children of essential workers and vulnerable students. We appreciate the fact that parents have complied with the Stay at Home Order by keeping their children at home when they are at home. I know that working from home and homeschooling is not easy!
We recognise that learning from home will not look like learning at school! The recommended time for learning at home per day is outlined in the table below. These times are a guide and may be flexible over the spread of a week. The evidence base for the recommended times is the Department of Education NSW.
| | |
| --- | --- |
| Years K-2 (ES1/Stage 1) | 2 - 2.5 hours |
| Years 3- 6 (Stage 2/3) | 3 - 3.5 hours |
If for some reason your child is unable to engage in the home learning tasks on any particular day, please call the school so that we can let your child's teachers know and mark your child as absent like we normally would.
Our Catholic School's Office has put together a wonderful home learning site with support and resources to assist you. I encourage you to engage with the resource below. Please also remember that we are all available, please call the school at any time for support. Your children's teachers are also available via the school phone or you may email them directly.
https://sites.google.com/lism.catholic.edu.au/learning-from-home-families/
Leader of Evangelisation - Donna Bancroft
A prayer that helps us to become more aware of God's presence in our day.
Leader of Catechesis-Joe Stewart
First Holy Communion
Unfortunately due to the current Covid 19 restrictions, Fr Joe Holloway has advised that the Sacrament of First Holy Communion which was scheduled for this weekend the 11/12 September has been postponed until further notice. We apologise for any inconvenience.
K-2 Instructional Leader - Carole Reinhard
A big thank you to the wondeful parents who are working with their children at home on their Blended Learning Tasks. It is an extremely dificult job to do and we appreciate what you are doing. It has been lovely to review the work that Stage 1 and Kindergarten are completing and it is helping your children not fall behind with their learning. A big thank you to our wonderful teachers who are compiling tasks for your children to complete which are as close to what they would be doing if they were at school.
Sport Coordinator - Emma Davis
Information on Athletic Representative Pathways for 2021
Unfortunately, due to the continuing Covid 19 restrictions the representative pathways for Athletics have been cancelled for the 2021 school year. As a results of this the Lismore Diocesan Athletics Carnival and Clarence Zone Athletics Carnival will not be held this year.
Families who have paid for the Clarence Zone Athletics Carnival will be reimbursed when students return to school once the lockdown is lifted.
We understand that this is disappointing for students who are not able to compete at these carnivals again this year but the decision was made in consideration with student safety at the forefront.

Library/Book Club Coordinator - Anna Smidt
Premier's Reading Challenge
The Premier's Reading Challenge has closed for 2021, 68 students from St Joseph's were able to complete the challenge. This is such a fabulous result and shows the value our school community places on books and reading. The PRC certificates will be sent to the school later in the year and we hope to recognise the effort of these students at a future assembly.
Book Club
Bookclub Issue 6 is now closed and has been ordered. Parents who ordered home delivery should receive their orders soon. School orders should arrive before the end of the term.
Online Books
If you are running out of books to read at home, the Sydney Opera House has developed the Footlights and Booklists series. This series provides videos of a range of picture books read by authors and celebrities in the beautiful Opera House setting.
Footlights & Booklights | Sydney Opera House - YouTube
Publishers have also made available a range of read aloud stories on their social media platforms. Many of these are hosted on You Tube for example the Penguin Read Aloud Stories playlist.
Keep reading!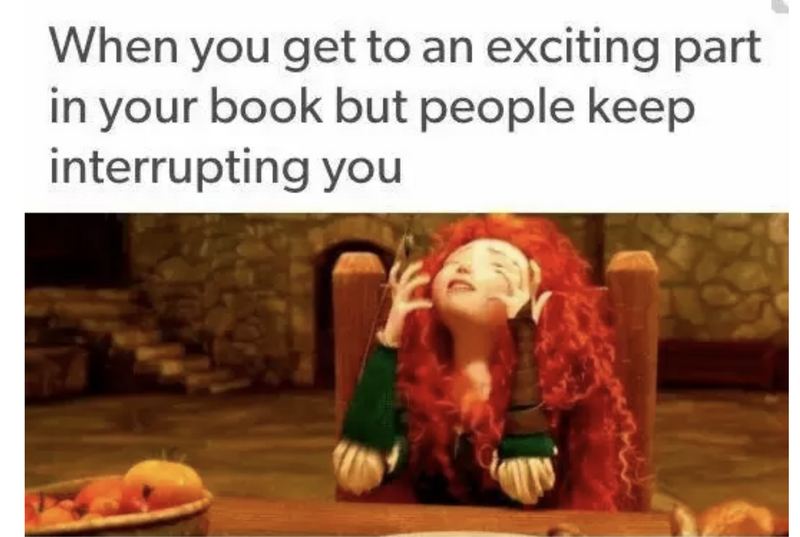 Gumbaynggirr Language - Liz Hegedus
Giinagay Ngujawiny -Hello You Mob,
This week I would like to share with you a painting and prayer I adopted, about 'Walking On Country.'
This prayer is about how if you're ever feeling down and alone there is always someone watching over you. Making sure you are protected at all times, especially now when it is needed most.
Walking On Country
One night I dreamed I was Walking On Country, with my
ancestors. Many memories appreared of how life used to be.
In every memory, there were footprints embeded within my
country. Sometimes two sets, sometimes only one.
I wondered why at times, when I was feeling low, I could only
see one set of foot prints. So, I asked my ancestors.
''Remember, you always promised to watch over me, as I wandered
throughout country, listening to your voice in the wind, feeling your
spirit roam along country. Why when I needed you most, you were not
there?"
My ancestors said "I am with you, Always Was, Always Will Be,
I have been carrying you to help you connect to your country again."
Darrundang Ngiinda -Thankyou
Miss Liz Hegedus
IEW (Indigenous Educational Worker
School Notes
New NDIS Service Provider
Rural Lifestyle Options Australia LTD is a not-for-profit disability service provider who are expanding their support network in South Grafton
Lisa Rea is based in Lismore but works across the Northern Rivers region and is happy to help support anyone in the local community looking to access support under their NDIS Plan or who don't know where to start with NDIS.
https://www.rloa.org.au/rap
School Events & Dates
TERM 3
WEEK 9
Sunday 12 September - First Holy Communion-Postponed
WEEK 10
Monday 13 September - Face-to-face learning resumes on Level 3 restrictions
Friday 17 September - Last day of Term 3
TERM 4
WEEK 1
Monday 4 October - Public Holiday
Tuesday 5 October - Students return to school for Term 4

Uniform Shop
The uniform shop is located in the BrewHouse Village.
Opening hours:
Monday - Thursday 10.00am to 4.30pm
Friday by appointment only
Email: fytexptyltd@bigpond.com or Phone 6643 2989
Canteen
Our canteen is currently closed due to Covid-19 restrictions.