Term 1 Week 8 2022
From our Leadership
Dear St Joseph's Community,
Like Joseph who supported Mary and baby Jesus, we too are working towards helping and supporting those in need in our Diocese and global community. Some students approached us to raise funds for those effected by floods - they suggestioned a 'dress up' day where students can wear their pyjamas to school and donate a gold coin. This day will be held on the last day of term. Some other students have asked if we can sell some cupcakes on that day also - made by some students in Stage 2. How lucky we are to have students with such a 'strong sense of other'.
St. Joseph, watch over us and care for us just as you cared for the child Jesus; and by your help, may we come to know your Son, and so grow in strength and wisdom and the favour of God. Amen.
Walker Learning Previously in Kindergarten and Stage 1 Walker Learning has taken place at the start of each day. At the heart of Walker Learning are the Investigation sessions. During this term these Investigations have been transferred to the afternoon session. We now call this time simply 'Investigations'.
The move to the afternoon session was a collaborative decision involving all teachers. The decision was based upon our reading and writing data and the need to place more learning time in the morning session block. The staff will again be reviewing this decision at the end of the term and we would also like to consult our families. To provide your input, feedback and ideas on Walker Learning in general or the Investigations moving to the afternoon block please call the school office to speak with Danny, Anne or Joe. We are always striving to improve and value all of the input we receive.
Communication A few parents have raised some concerns about how the school is communicating changes to routines. Firstly, thank you sincerely for raising these issues directly with school staff. We will strive to communicate more frequently with timely and accurate information via this newsletter and email/text.
Incitare This Year 6 retreat which will assist our students in their important leadership roles throughout the year will be held on Tuesday, 29 March at McAuley Catholic College. We hope the children have an enjoyable day.
Confirmation The date for Confirmation is Wednesday, 29th June which is at the end of term 2. Preparation for this sacrament will commence next term for children in Year 3 who have been baptised.
1st Communion The Sacrament of 1st Holy Communion will be held on the weekend of 17, 18 September. This is towards the end of Term 3. Due to the interruptions caused by Covid over the past two years we have had to make the following changes. Children in Year 4 and 5 who have been Confirmed will be able to prepare for this sacrament during Term 3. Please contact the school if you require further information.
St Joseph's Feast Day It was so wonderful to have our families attend and share in this day as we celebrated St Joseph, the patron saint of our school. The day commenced with Mass at the church followed by a BBQ sausage sizzle. To have our families sit and enjoy lunch in our beautiful school grounds with the children was amazing. It was so good catching up with everyone just like we used to do. Following lunch, the Year 6 students led a whole school tabloids sports event. They need to be commended for the way they guided the younger students teaching them new skills and games. All children were full of smiles and participated eagerly. The Year 6 students then handed out icypoles to all the students, staff and parents who were still there. The day concluded the presentation of the swimming carnival ribbons and the Stage 2 and 3 girls proudly singing a song dedicated to St Joseph. Well done girls! You sang brilliantly!
Thank you so much to our wonderful parents who were able to get the time to share in some or all of this day. We look forward to having this parental involvement in our school community again as it is so important in building the relationships between home and school. The children and staff really appreciate and love having you here at school. Thank you!
Catherine McAuley STARR Productions Last Thursday, we were entertained by the wonderful performance of Bec and Steve from STARR Productions. They re-enacted and portrayed the life of Catherine McAuley. Catherine McAuley was born in Dublin, Ireland, in 1778. In 1824 she used her inheritance from an Irish couple she had served for twenty years to build a large House of Mercy where she and other lay women would shelter homeless women, reach out to the sick and dying and educate poor girls. The House on Baggot Street opened in 1827. To give these efforts greater stability, Catherine and her co-workers founded a new religious congregation. On 12 December 1831, she and two others professed their vows as the first Sisters of Mercy. Before her death on 11 November 1841, Catherine founded convents and works of mercy throughout Ireland and England.
The Sisters of Mercy arrived in Grafton in 1884 to begin their ministry of education here in our Catholic Schools.
Holy Week and Easter Celebration On Friday, 8th April at 10:00am our school will be presenting the events of Holy week. (Last day of Term). All parents and friends are most welcome to join with us in this most significant event in the Church's year. After the Liturgy, you are welcome to stay and share lunch with your children in the school grounds. Please bring a picnic rug if you wish.
Children are required to wear period costumes to increase the visual effects of their performance. Please don't go to any expense. A strategically placed towel, sheet or bath-robe and a tea-towel for their head is all that most would need. Costumes are to be worn over the top of their school uniform. Some classes / children may require a little assistance from parents before the Liturgy. Please see your child's class teacher if you can help.
Classes will present the following items: Kinder –Palm Sunday Stage 1 –The Agony in the Garden and the arrest of Jesus Year 3 – 1st Station : JESUS IS CONDEMNED TO DIE ON THE CROSS 2nd Station : JESUS IS GIVEN THE CROSS TO CARRY 3rd Station : JESUS FALLS FOR THE FIRST TIME Year 4 – 4th Station : JESUS MEETS HIS MOTHER 5th Station : SIMON HELPS JESUS 6th Station : VERONICA WIPES THE FACE OF JESUS Year 5 – 7th Station : JESUS FALLS FOR THE SECOND TIME 8th Station : JESUS CONSOLES THE WOMEN OF JERUSALEM. 9th Station : JESUS FALLS THE THIRD TIME. 10th Station : JESUS IS STRIPPED OF HIS CLOTHES. Year 6 – 11th Station : JESUS IS CONDEMNED 12th Station : JESUS DIES ON THE CROSS 13th Station : JESUS IS TAKEN DOWN FROM THE CROSS 14th Station : JESUS IS BURIED.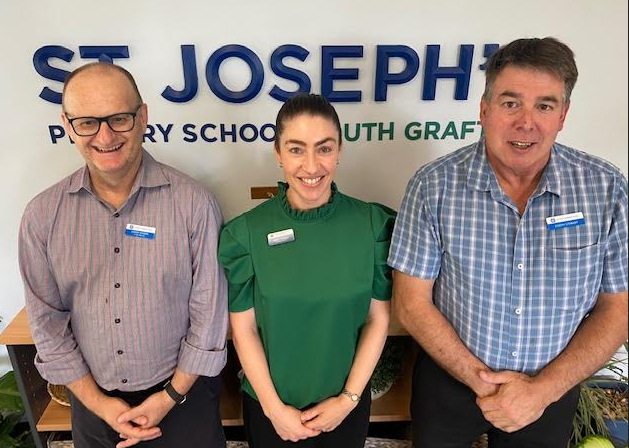 Acting Principal-Danny Rankin
Assistant Principal-Anne Forwell
Leader of Mission-Joe Stewart
Catherine McAuley Starr Productions
St Joseph's Feast Day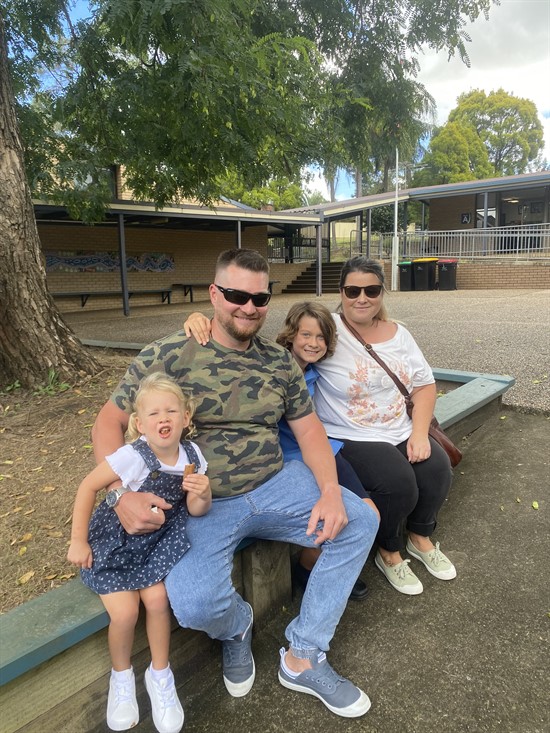 Prev
Showing images
1 - 8
of 24
Next
K-2 Instructional Leader -Brooke Donoghue
In the infants classes, we have been working on developing the writing process that ensures the incorporation of the most recent student data and effective research-based teaching strategies.
This week in Kindergarten, I enjoyed working with the students to create descriptive sentences. We used hands on resources to act out, 'what might happen next', giving the children a visual stimulus to help form their ideas and to create their sentences. We encouraged the children to draw an image, create a word bank of some descriptive words, then use these keywords in their sentences.
Pictured above is the 'shared' step within the writing process, where we co-create the image, keywords and sentences with the children before they move off to repeat this process independently.
Pictured below, students are using our 'Bump It Up Wall' during the 'independent' stage of the writing process which is continually evolving. It allows the children to look at different examples and access visuals to help them improve their writing.
Sport Coordinator - Emma Davis
Swimming Carnival Age Champions
Congratulations to the following students who were awarded age champion from our school swimming carnival:
Junior Boys - Noah Grainger
Junior Girls - Miranda Scully
11 Years Boys - Callum Tait
Senior Boys - Kyle McCann
Senior Girls - Sophie Van der Vlist
School Cross Country Carnival
The School Cross Country will be held on Wednesday, 30 March. Due to recent and forecasted weather we have changed the venue for our school cross country. The event was to be held at McAuley Catholic College, however, due to the conditions of the track we are changing the location to a course within the St Joseph's school grounds.
The 8/9 years and 10 years age group will run a 2km course. The 11 years & Seniors age group (12/13 years) will run a 3km course. Students 5/6/7 years old will participate in a short course on the bottom oval. A student's age group is determined by the age they are turning this year.
Families are invited to the event, please gather at the bottom oval where the finish and start line will be located. The schedule for the day is as follows:
9:30 - 10:50 8/9 and 10 years age group events
10:50 - 11:40 Lunch
11:50 - 1:30 11 and Seniors (12/13 years) age group events
1:40 - 2:10 Recess
2:15 - 3:00 5, 6, 7 year age group events
Those who finish in the top 5 in each age group from 8/9 years above will qualify to represent our school at Zone which will be held on Wednesday, 4 May at McAuley Catholic College. (8/9 years compete against each other in the same race at Zone level, as do 12/13 years).
Age champion medals, place ribbons and zone permission notes will be handed out at our School Assembly on Monday, 5 April.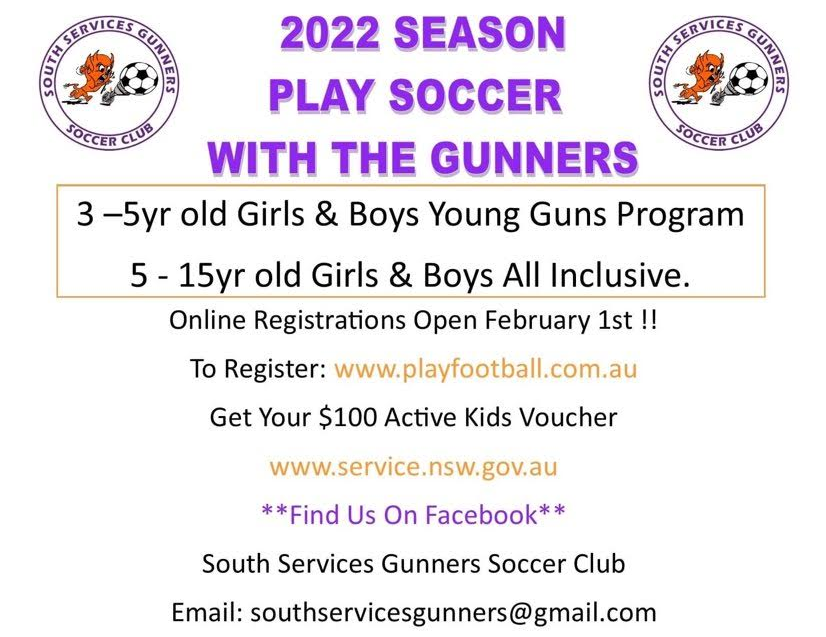 Gumbaynggirr Language - Liz Hegedus
Ginnagay Ngujawiny -Hello You Mob,
This term students have been learning about Indigenous culture. Within Indigenous culture there are a number of rules and lessons you need to know to understand the culture. The one thing all Indigenous people of Australia learn is 'Songlines'.
Songlines are the responsibilies of the Aboriginal people of Australia. Songlines connect the Aboriginal people with the Dreamtime and how they believe the world was created.
Songlines tell the story of the Australian landscape. It is believe in the Dreamtime, ancestral spirits created songlines, also known as 'Dreaming Tracks' to create routes through the landscape. The songlines relate to landscape, landmarkers, animals, plants, stories, songs, dance, sky and paintings.
Through these creations the bond between Aboriginal people, Dreamtime and songlines are sacred and strong.
All stages have been learning about how the songlines are incorporated into each aspect of Indigenous culture and their way of life.
One way is through dance also known as a 'Coroborree' The Coroborree tells the story about all Indigenous culture. It could be a dance about animals, hunting by both men and women, walking on country, meeting family, Spirits on the earth and in the sky or just a dance to have fun.
The students have been learning about the different types of dances and have shown that they are very good dances.
Attached is a video by Rodda Roberts who explains about 'Songlines"
https://youtu.be/33O08xrQpR8 (Songlines Rodda Roberts)
Darrundang Ngiinda -Thankyou
Miss Liz Hegedus
IEW Indigenous Educational Worker
School Notes
Staff Development Days (Pupil Free)
Please find below our staff development days for the remainder of the year. These days are pupil free days.
Tuesday 26 April (start of Term 2)

Monday 18 July (start of Term 3)

Monday 10 October (start of Term 4)

Monday 19th December (end of the school year)

Tuesday 20th December (end of the school year)
As always we appreciate the support of our wonderful families as we engage in learning for the benefit of our students. Please note: the final day of the school year for students is Friday 16 December.
Child Protection Policies and Procedures All schools in NSW undergo yearly checks in many areas of compliance. One such area is child protection. For your information;
All staff at St Jospeh's are mandatory repoters - this means that we are

required by law to report suspected child abuse and neglect to government authorities.

All staff hold a current working with children check (WWCC) and complete yearly self-administered legal training (SALT).

A link to the Child Protection Policies and Procedures can be found on our school website at the following address

https://www.sgrafplism.catholic.edu.au/policies
Bell Times
| | |
| --- | --- |
| Morning | 8.50am |
| Lunch | 10.50am-11.40am |
| Recess | 1.40pm - 2.10pm |
| Afternoon | 3.10pm |
School Events & Dates
TERM 1
WEEK 9
Monday, 21 March at 2.15pm - School Assembly in Mercy Hall
Tuesday, 29 March - Year 6 attending Incitare at MCC
Wednesday, 30 March - School Cross Country
WEEk 10
Monday, 28 March at 2.15pm - School Assembly in Mercy Hall
Friday, 8 April - Holy Week & Easter Celebration - Mercy Hall at 10.00am followed by lunch in our school grounds. All are welcome, please bring a picnic lunch and a rug if you so wish.
Friday, 8 April - Mufti / Pyjama Day & Cake Stall - gold coin donation with proceeds going to support those effected by the recent floods.
Last Day of Term 1
__________________________________________________________
TERM 2
WEEK 1
Monday, 25 April - ANZAC Day
Tuesday, 26 April - Staff Development Day (Pupil Free Day)
Wednesday, 27 April - Students return
WEEK 2
Monday, 2 May at 2.15pm - School Assembly in Mercy Hall
Wednesday, 4 May - Zone Cross Country
WEEK 3
Monday, 9 May at 2.15pm - School Assembly in Mercy Hall
WEEK 4
Monday, 16 May at 2.15pm - School Assembly in Mercy Hall
WEEK 5
Monday, 16 May at 2.15pm - School Assembly in Mercy Hall
WEEK 6
Monday, 30 May at 2.15pm - School Assembly in Mercy Hall
WEEK 7
Monday, 6 June at 2.15pm - School Assembly in Mercy Hall
WEEK 8
Monday, 13 June - Public Holiday
WEEK 9
Monday, 20 June at 2.15pm - School Assembly in Mercy Hall
WEEK 10
Monday, 27 June at 2.15pm - School Assembly in Mercy Hall
Wednesday, 29 June - Confirmation
__________________________________________________________
TERM 3
WEEK 9
Saturday/Sunday, 17,18 September - First Holy Communion
Merit Awards
Congratulations to the following students who received a Merit Award.
WEEK 8
Kindergarten
Emilia Viney, Izac Brandson
Stage 1
Ned Scully, Ruby Gray
Stage 2
Hamish Dentler, Phoenix Cummins
Stage 3
Ty Cave, Rachel Surawski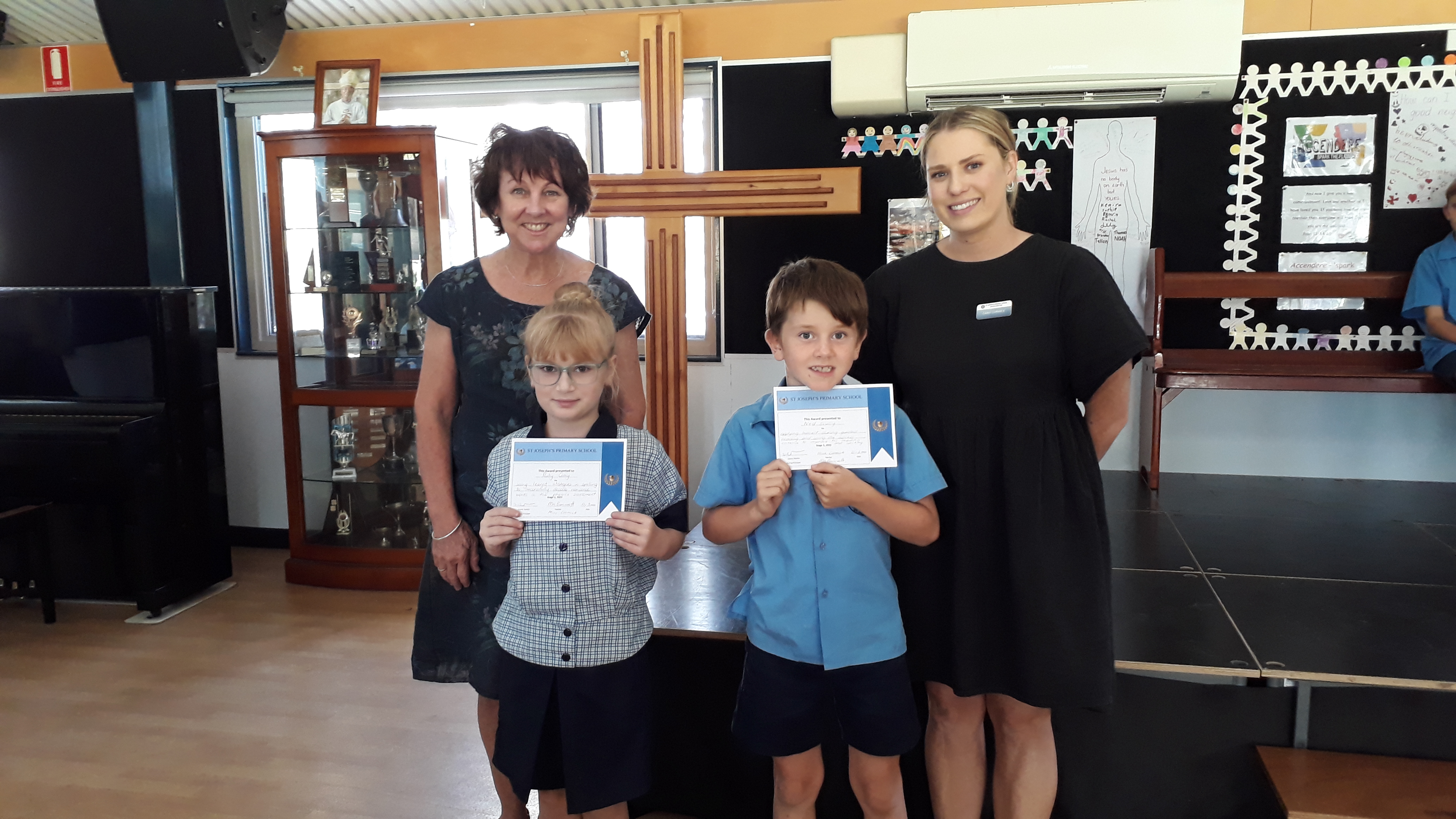 Uniform Shop
The uniform shop is located in the BrewHouse Village.
Opening hours:
Monday - Thursday 10.00am to 4.30pm
Friday by appointment only
Email: fytexptyltd@bigpond.com Ph: 0439434410
Canteen
CANTEEN OPEN WEDNESDAY'S
VOLUNTEERS NEEDED
Our canteen is in need of volunteers. Currently we only have enough volunteers to open one day per week . We would love to hear from anyone who can spare a little time weekly, fortnightly or even each month between 9am to 11.30am on a Wednesday or Friday- all mums, dads, carers and grandparents are most welcome.
If you would like to add your name to the canteen roster please leave your details with the school office.