Term 1 Week 9 2022
From our Leadership
Dear St Joseph's Community,
We have brought forward our Newsletter to this week.
Whilst we are still in the season of Lent we know that Easter is fast approaching. Easter is the most important season for our Catholic community. Join us in reminding students about the Christian story of Easter in our Mercy Hall - information below.
May the glory and the promise of this joyous time of year bring peace and happiness to you and those you hold most dear.
Family/Teacher Conferences Over the past years, our reporting to families strategy has evolved and changed, as such, we will now hold family/teacher conferences at the beginning of Term 2. A family/teacher conference is a time to reflect upon achievements and set new aspirations for future learning. This, along with formal A-E reports, social & emotional tracking and celebration of learning events, create a cyclical package of communication about student learning and wellbeing for families, with the child at the centre of the conversation.
You will receive in the coming week:
The dates and times when your stage teachers are available

How to book your slots via your Compass app/or portal
Research continually shows that parental involvement makes a huge difference in social/emotional and educational outcomes for children, and speaking to the teacher about progress in these areas is a high value way of making this happen.
New Catholic Schools Director
This week the director of our Catholic Schools, Dr Sally Towns began the process of handing over to our incoming Director Jenny Allen. While we are pleased for Dr Towns to have been appointed as the Director of Brisbane Catholic Education we would like to acknowledge the impact of her calm and decisive leadership over the past nearly 3 years. This time has been full of challenges and change.
Sally joined us in June 2019 and within months we were involved in the worst fire season on record. The impact on families was widespread and Sally maintained a strong focus on community support at this time. The structures Sally put in place allowed us to continue our focus on the learners and the learning. These past weeks Sally has once again pulled together the right staff to support a systems-response to the Northern Rivers Floods. (By now she certainly has a resume for management in diverse conditions). We are saddened that Sally is not well known to our school community due to the restrictions in schools, as her wisdom and confidence in schools and children as learners has been valued by all who have had the opportunity to work with her.
School Fees No one likes asking for money or reminding people that money is owed - neither do we at St Joseph's! School fees are an integral part of the day to day running of St Joseph's School. A condition of enrolment for your child/children is that school fees are paid or some arrangement is made. Term 1 invoices have been sent out and Term 2 invoices are coming.
Kindergarten 2023 As we prepare for Kindergarten 2023, it is imperative that we know how many siblings to expect. If you would like to enrol a sibling into Kindergarten for next year, please submit an enrolment form online now by clicking on our website and beginning the digital form. Placements for 2023 Kindergarten are already underway.
St Joseph's is a great Catholic community school that has so much to offer families:
Small class size [this year we have 1 teacher per 15 students as the average]

Well resourced including updated technology

Opportunities for academic enrichment including mathematics extension groups

Being Catholic is not a condition of enrolment
So please spread the word to others about our amazing school on the hill at South Grafton.
COVID Cases We are still receiving positive COVID-19 cases in our school. It is very important our community still abides by what is expected: Students cannot attend school if they are showing any symptoms of COVID-19. If symptoms occur at any time your child should not attend school and should undertake a RAT. School work is available if requested. Please notify the school and register with NSW Health if your child tests positive.
Parent Forum Most schools our size have now moved away from P&F committees to Parent Forums. Parent Forums play the same role but without the structures of president, bank accounts and so on. Come along and hear more about this Term 2, Week 2 on Tuesday 3 May at 6:00pm in our school library.
Incitare This event for our Year 6 students was postponed for a date to be set in Term 2.
Sacrament of Confirmation Letters containing information regarding the preparation for this sacrament have been set home with children this week. If you did not receive this letter and wish for your child to be included in the program, please contact the school. Eligible children need to be in Year 3 or above and must be baptised.
The date for Confirmation is Wednesday, 29 June.
Easter Presentation This will be held on Friday, 8 April at 10:00am. This is the last day of term. All students will be involved in the retelling of the events of Easter from Palm Sunday to the Crucifixion and Resurrection of Jesus. All parents and carers are most welcome to attend and share in this most significant event of the church's year. Children will require a simple costume to add to the visual effects of their part. A teatowel and headband for their head and a robe made from a small sheet or towel is all that is required. These items will simply go over the top of what the child is already wearing. Please do not go to any expense. Children may start bringing in their costume in a plastic bag labelled with their name ready for next Friday. Some classes may require assistance getting ready before the presentation. Please see your child's teacher if you can help on the day.
Parents are then welcome to stay and share lunch with their children after the presentation in our school grounds. Please feel welcome to bring a picnic rug if you wish.
We wish all our families a very Holy Easter and hope you enjoy the time with your families over the Easter break.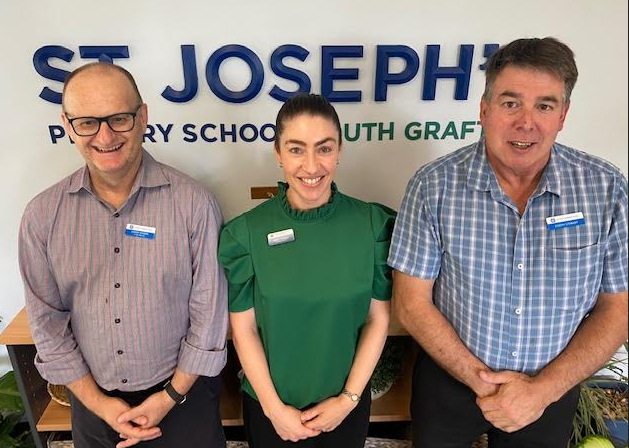 Acting Principal-Danny Rankin
Assistant Principal-Anne Forwell
Leader of Mission-Joe Stewart
K-2 Instructional Leader -Brooke Donoghue
Reading Data This week, Danny, Anne and I met with every teacher to discuss the students in their explicit group for reading.
We met at our whole school data wall and spent time analysing the recent reading data of each student and what this data demonstrated in terms of each student's growth.
This meeting was such a valuable process in determining what every individual student requires next, to support their growth in reading, as well as celebrate the successes of our students.
We are so pleased with the progress- every student in Stage 1 has shown growth in their reading this term. We are looking forward to this process again next term!
Sport Coordinator - Emma Davis
Cross Country Our school Cross Country has been rescheduled for Wednesday, 6 April for students 8 years and older. The details and arrangements for the day remain as previously published.
Congratulations to Callum Tait on his participation in the Winter Sports Trials. Callum has now been selected to represent the Lismore Diocese at the Polding Winter Sports Trials to be held in Bathurst. Well done Callum.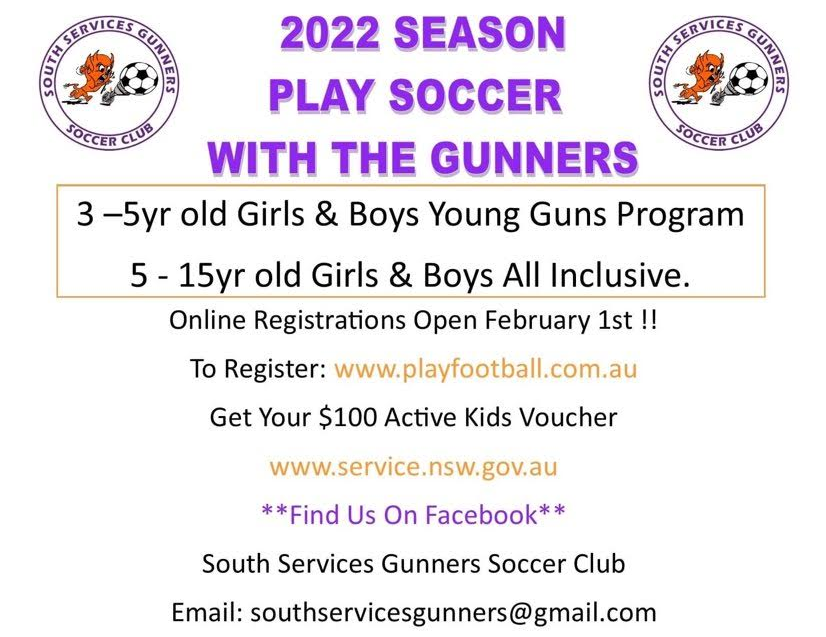 Library - Anna Smidt
Premier's Reading Challenge
The Premier's Reading Challenge is on again and all St Joseph's students have been registered to participate! The Challenge aims to encourage a love of reading for leisure and pleasure in students, and to enable them to experience quality literature . It is not a competition but a challenge to each student to read, to read more and to read more widely.
Last year 68 students throughout the school completed the challenge. This year we're sure there will be more. Please contact the school if you would like your child's logon details to add to the reading list at home.
Book covering
Our library shelves are full of many beautiful books, however, we have many more books not yet on the shelves as they require covering first. If you are able to take a bag of books home to cover it would be very much appreciated. Please contact the office if you are able to help.
Gumbaynggirr Language - Liz Hegedus
Ginnagay Ngujawiny -Hello You Mob,
For the last few weeks all stages have been learning about 'Songlines' and how these 'Songlines' are the responsibility of the Aboriginal people of Australia. 'Songlines tell the story of Indigenous Culture. They tell the story of the Australian landscape. It is also believed in the Dreamtime, ancestral spirits created songlines, also known as 'Dreaming Tracks' to create routes through the landscape. The songlines stories and history relate to landscape, landmarkers, animals, plants, stories, songs, dance, sky and paintings. Through these creations the bond between Aboriginal people, Dreamtime and songlines are sacred and strong.
Kindergarten, Stage 1 and Stage 3 have been learning about how music is incorporated into Indigenous cuture through dance and musical instruments. There are two instruments that are used during a coroboree, the 'Didgeridoo' and the 'Clap Sticks.'
Kinder and Stage 1 have learned how a didgeridoo is created and what technique is used to play it. The didgeridoo is a simple wooden wind instrument that was designed and made by Aboriginals over 60,000 years ago. Researchers have suggested it may be the world's oldest musical instrument. The didgeridoo was first sourced from the Northern areas of the Northern Territory and the North East of the Kimberelys.
The didgeridoo is mainly played for ceremonial dancing and singing. The didgeridoo is traditionally used as an accompaniment along with chants, singers with clapping sticks (bumaaygundi biguurr) and dancers, often in ceremonies.
Today the didgeridoo is heard in almost every style of music, rock, jazz, blues, pop, hip hop, electronic, techno, funk, punk, rap etc. There are truly no limits to the use of this awesome instrument.
There is one golden rule in Indigenous law and that is women and girls are not allowed to play the didgeridoo.
6 Steps to Mastering Circular Breathing on Didgeridoo
Breathe through your nose with inflated cheeks. Fill your cheeks with air so they are puffed out and hold your lips tight so no air escapes.

Spit water.

Inhale through the nose and exhale through the mouth with inflated cheeks.

Inhale through the nose while squeezing air out of your mouth.

Add the "HA"

Find the rhythm.

https://youtu.be/cizByru14jc video playing didgeridoo
https://youtu.be/OhyKsEn6_So video dance show
Kinder and stage 1 had a wonderful time learning all about the didgeridoo.
Darrundang Ngiinda -Thankyou
Miss Liz Hegedus
IEW Indigenous Educational Worker
School Notes
Staff Development Days (Pupil Free)
Please find below our staff development days for the remainder of the year. These days are pupil free days.
Tuesday 26 April (start of Term 2)

Monday 18 July (start of Term 3)

Monday 10 October (start of Term 4)

Monday 19th December (end of the school year)

Tuesday 20th December (end of the school year)
As always we appreciate the support of our wonderful families as we engage in learning for the benefit of our students. Please note: the final day of the school year for students is Friday 16 December.
Pyjamas Day As mentioned last week in the newletter the The last Friday of school is a fund raiser for the flood appeal. Children can wear pyjamas to school for a gold coin donation. A cupcakes are available for 50 cents on the day also.
Bell Times
| | |
| --- | --- |
| Morning | 8.50am |
| Lunch | 10.50am-11.40am |
| Recess | 1.40pm - 2.10pm |
| Afternoon | 3.10pm |
School Events & Dates
TERM 1
WEEk 10
Friday, 8 April - Holy Week & Easter Celebration - Mercy Hall at 10.00am followed by lunch in our school grounds. All are welcome, please bring a picnic lunch and a rug if you so wish.
Friday, 8 April - Mufti / Pyjama Day & Cake Stall - gold coin donation with proceeds going to support those effected by the recent floods.
Last Day of Term 1
TERM 2
WEEK 1
Monday, 25 April - ANZAC Day
Tuesday, 26 April - Staff Development Day (Pupil Free Day)
Wednesday, 27 April - Students return
WEEK 2
Monday, 2 May at 2.15pm - School Assembly in Mercy Hall
Tuesday, 3 May at 6.00pm - Parent Forum in our School Library
Wednesday, 4 May - Zone Cross Country
WEEK 3
Monday, 9 May at 2.15pm - School Assembly in Mercy Hall
WEEK 4
Monday, 16 May at 2.15pm - School Assembly in Mercy Hall
WEEK 5
Monday, 16 May at 2.15pm - School Assembly in Mercy Hall
WEEK 6
Monday, 30 May at 2.15pm - School Assembly in Mercy Hall
WEEK 7
Monday, 6 June at 2.15pm - School Assembly in Mercy Hall
WEEK 8
Monday, 13 June - Public Holiday
WEEK 9
Monday, 20 June at 2.15pm - School Assembly in Mercy Hall
WEEK 10
Monday, 27 June at 2.15pm - School Assembly in Mercy Hall
Wednesday, 29 June - Confirmation
__________________________________________________________
TERM 3
WEEK 9
Saturday/Sunday, 17,18 September - First Holy Communion
Merit Awards
Congratulations to the following students who received a Merit Award.
WEEK 9
Kindergarten
Daisy Campbell, Aylee Purton
Stage 1
David Van der Vlist, Elsie-Maree Harris
Stage 2
Braxton Metcalfe, Ivy Podbevsek
Stage 3
Phillippa Guest, Noah Brockwell
Uniform Shop
The uniform shop is located in the BrewHouse Village.
Opening hours:
Monday - Thursday 10.00am to 4.30pm
Friday by appointment only
Email: fytexptyltd@bigpond.com Ph: 0439434410
Canteen
CANTEEN OPEN WEDNESDAY'S
VOLUNTEERS NEEDED
Our canteen is in need of volunteers. Currently we only have enough volunteers to open one day per week . We would love to hear from anyone who can spare a little time weekly, fortnightly or even each month between 9am to 11.30am on a Wednesday or Friday- all mums, dads, carers and grandparents are most welcome.
If you would like to add your name to the canteen roster please leave your details with the school office.