Term 1 Week 4, 2023
From our Leadership
Welcome
Dear St Joseph's Community,
As you read this newsletter we are entering the season of Lent. So we pray:
Ash Wednesday
On Ash Wednesday Christians receive a cross of ashes on their foreheads. God's people have used this powerful sign for hundreds of years. The cross of ashes tells friends and neighbours that we know we are not perfect. We sometimes break the law of God. We hurt other people. We act selfishly. On Ash Wednesday we tell God and each other that we are sorry and we want to be more like Jesus. Our Stage 2 and Stage 3 students attended the parish Mass. Our Kindergarten and Stage 1 students had a Liturgy in Mercy Hall.
Parent Forum

St Joseph's is fortunate to have an active and supportive parent body; something we are most grateful for! We have several parents who join the parent forum and gather on a Tuesday evening from 6pm- 7pm during school week 3 and 7. These dates and times are always on our newsletter and calendar.

So, I cordially invite you to be an active member of our school by being involved .
A copy of the minutes and agenda from our last meeting are available from the School Office. If you read the minutes our school uniform was discussed and a desire for change has been expressed.
The Parent Forum will be the focal point for discussion and any design choices. The final decision being made by the entire community. Please note that the students are at the centre of this change [they wear it five days a week!] and will have a crucial role to play in any decision moving forward.
Family Teacher Meetings
Family teacher meetings will be held in week 9 and week 10 of this Term from Monday, 27 March until Wednesday, 5 April. Families will be able to book a suitable time via the Compass app. Bookings will open in Week 7 and close at the end of week 8. More details will be provided in the week 6 newsletter.
COVID
Please be reminded that students and staff CANNOT attend school if they are showing any symptoms of COVID-19.
If a student is unwell, displaying any COVID-19 or cold and flu-like symptoms at any time, they CANNOT attend school and should undertake a rapid antigen test. COVID is currently very active in our school community.
ROAD WORK
As you would be aware Clarence Valley Council have begun work to upgrade the current school crossing and to install a new footpath. Please be mindful of any changes during this time, we thank you for your understanding whilst this work is carried out.
DIBELS Assessments What are DIBELS? DIBELS are measures that help teachers and schools determine how students are performing on important reading skills. DIBELS stands for Dynamic Indicators of Basic Early Literacy Skills. Over the next few weeks DIBELS will be utilised at St Joseph's in Grades 1 to 6. They are based on extensive research by the University of Oregon, Centre for Teaching and Learning.
Please refer to the following flyer for more information.
2023 NAPLAN - Year 3 and Year 5
This year NAPLAN will be in Term 1 of the school year. The reason for this change is so that results can be returned to schools earlier in the year which will support teachers to understand the learning needs of their students and plan accordingly.
If your child is in Year 3 or Year 5 please find below the dates that your child will be completing these assessments.
Wednesday, March 15 - Writing Year 3 and Year 5

Thursday, March 16 - Reading Year 3 and Year 5

Monday, 20 March - Conventions of Language Year 3 and Year 5

Tuesday, 21 March - Numeracy Year 3 and Year 5
The National Assessment Program – Literacy and Numeracy (NAPLAN) is a point in time assessment of literacy and numeracy skills. Each year students in Years 3, 5, 7 and 9 participate in tests for writing, reading, conventions of language (spelling, grammar and punctuation) and numeracy.
NAPLAN tests are just one part of our school learning assessment program and questions are primarily based on knowledge, understanding and skills gained from the prior year of schooling.
In preparation for NAPLAN 2023, our school will undertake activities to help students to become familiar with the format and functionality of the online tests. Our school will have a more formal practise test on Monday, 6 March.
Students and parents can access the public demonstration site (https://www.nap.edu.au/online-assessment/public-demonstration-site) to familiarise themselves with NAPLAN and the types of questions and tools available. Excessive preparation for NAPLAN is not required nor recommended.
If you have any questions about NAPLAN, please make contact with us.
Last Day of Term 1
The last day of this term is Wednesday, 5 April. Thursday, 6 April is a staff development day (pupil free) and this is followed by Good Friday.
Principal-Danny Rankin
Assistant Principal-Anne Forwell
Leader of Learning - Brooke Donoghue
Sport Coordinator - Caitlin Crispin
Over the last 2 weeks students have been busy competing in different sporting events, including the Winter Sports Trials and the Swimming Trials for Zone. Congratulations to the following students to have progressed onto the Diocesan selection stage: Callum - Soccer, Matthew F - Soccer, Red - Soccer, Jackson G - Soccer and Maverick - Rugby League.
On Monday, 27 February students will be attending the Zone Swimming Carnival in Maclean. A reminder that students need to arrive at school by 8:10am. The bus will be leaving shortly after.
Program of Events
9.00am All schools arrive and are seated
9.15am Acknowledgement of Country, Prayer and Convenor's address
9.25am Marshalling for first events
9.30am Races Commence
2.15pm Presentation of age champions and school shield
(Please note, times are approximate and can be altered at the Convener's request)
Good luck to the following students competing at the Zone Swimming Carnival, we wish you the best of luck.
Noah G, William MC, David V, Alex V, Noah KR, Jackson G, Hugh B, Callum T, Bonnie S, Isla J, Caroline T, Rose C, Heidi B, Ruby G and Phoenix C.
Gumbaynggirr Language - Liz Hegedus
Ginnagay Ngujawiny -Hello You Mob,
Last week Kindergarten learnt and Stage 1 revised four Gumbaynggirr words:
Giinagay - Hello, Darruy - Good, Biiway - No, Ngii - Yes.
Students also looked at families and the Gumbaynggirr word for family is 'Barrmarrany.'
Aboriginal families are very important in how they identify and connect with each other. Aboriginal families consists of grandparents, mothers, fathers, uncles, aunties, sisters, brothers and cousins. Each person has a role in the family in regards to kinship, values and responsibilities. The responsibility includes care, discipline and education. Aboriginal families rely on and nurture strong family ties as a means of passing on their cultural beliefs from one generation to the next.
The students watch a story called 'Family' by Aunty Fay Muir & Sue Lawson. Illustrated by Jasmine Seymour.
'Family' is a thoughtful contemplation for all to learn the different ways that family makes us whole. This beautifully illustrated children's picture book shows everyone that 'family' can be about heart and home; an endless sky; stories and songs. It 'learns' us how to be with each other and with Country. Families come in all shapes and sizes, and this remarkably simple story teaches us all, that family can be many things.
https://youtu.be/RNZOyT3NZhI (Link to 'Family' story)
Darrundang Ngiinda - Thankyou
Miss Liz Hegedus
IEW Indigenous Educational Worker
School Notes
ABSENCES
Only full day absences are to be entered into Compass, for partial absences - arriving late or leaving early please phone the School Office to notify.
Change to afternoon travel arrangements may be emailed to the school if before 12.00pm sjpgraf@lism.catholic.edu.au After 12.00pm please phone the School Office with any changes.
REMINDER
Parents & Caregivers are reminded when dropping off or picking students up, the Staff Carpark is not a designated zone. Exception if you require use of a disabled parking space.
Please note the speed limit coming into this carpark at other times is 10 klms. Please be mindful of the school speed zones.
School Calendar
TERM 1 2023
Week 5
Monday, 27 February - Clarence Zone Swimming Carnival, Maclean
Friday, 3 March - Lismore Dioeasan Swimming Carnival, Kempsey
Friday, 3 March 9.00am to 2.30pm- Incitare Year 6 Retreat at McAuley Catholic College
Week 6
Monday, 6 March - School Assembly 2.15pm
Friday, 10 March - Lismore Dioeasan Winter Sports Trials for Stage 3
Week 7
Tuesday, 14 March - Parent Forum Meeting 6pm-7.30pm
Friday, 17 March - St Joseph's Feast Day Celebration
Friday 17 March - St Patrick's Day
Week 8
Monday, 20 March - School Assembly 2.15pm
Week 9
Tuesday, 28 March - Polding Touch Football, Parkes
Wednesday, 29 March - School Cross Country
Week 10
Monday, 3 April - School Assembly 2.15 pm
Wednesday, 4 April - Last day of Term 1 for students
Thursday, 6 April - Staff Development Day (Pupil Free Day)
Friday, 7 April - Good Friday
Sunday, 9 April - Easter Sunday
Merit Awards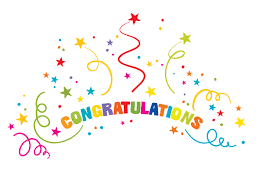 Congratulations to the following students who received a Merit Award.
TERM 1 WEEK 3 & 4
ES1: Harlow, Noah, Patrick, Darcy
Stage 1: Heston, Aria, Saxon, Maddelyn
Stage 2: Mitchell, Aaliyah
Stage 3: Charlotte, Lara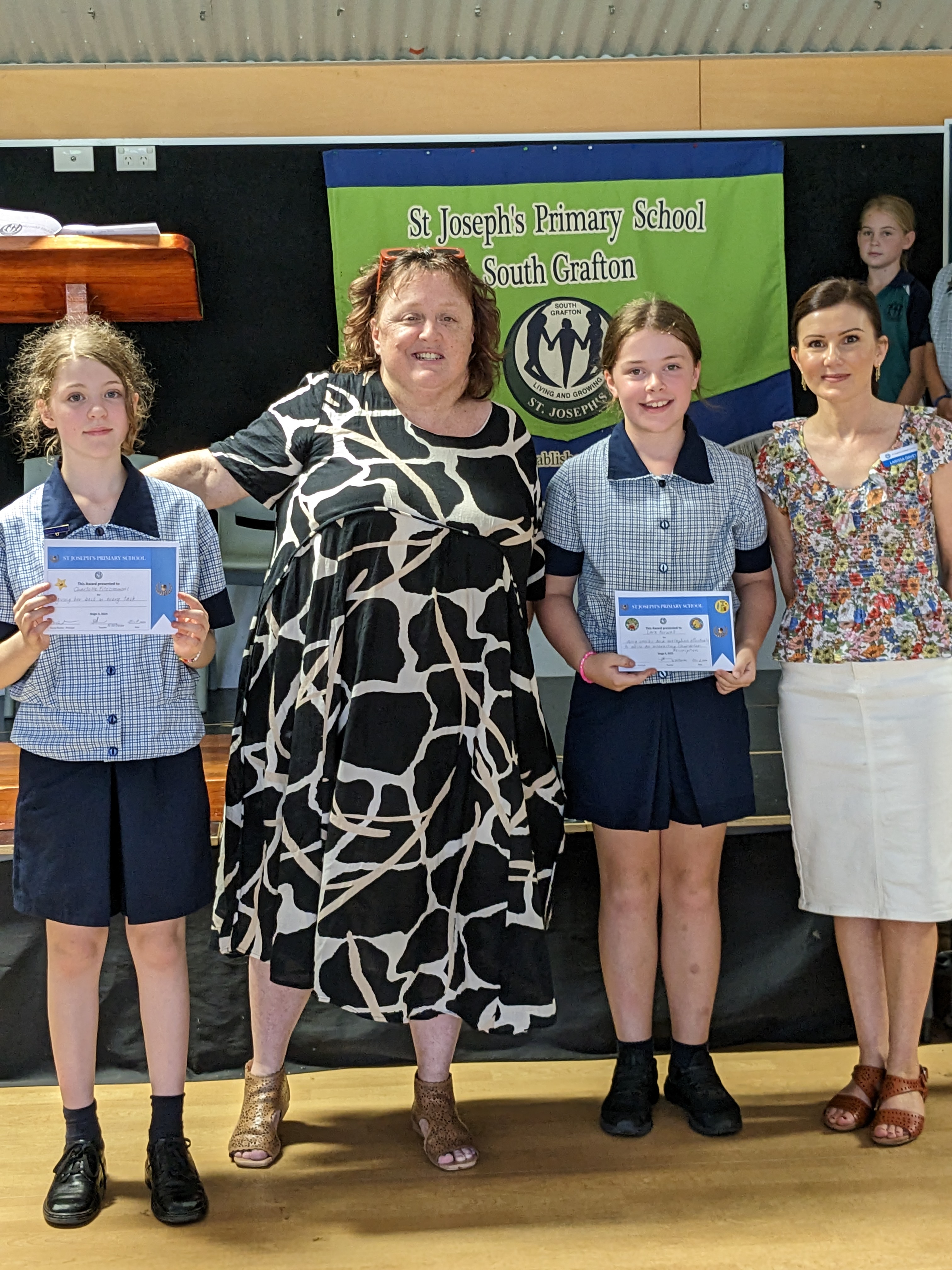 Uniform Shop
The uniform shop is located in the Brewhouse Village.
Opening hours:
Monday - Wednesday 10.00am to 4.30pm
Thursday 10 to 3.30pm
Email: fytexptyltd@bigpond.com
Ph: 0434 025 493
Canteen
Canteen
Open every Wednesday and Friday
Volunteers always welcome, please leave your details with the School office if you're able to assist.
Community Notices