Term 1 Week 6, 2023
From our Leadership
Welcome
Dear St Joseph's Community,
St Joseph's Feast Day
March 17 is the day we acknowledge our Patron Saint, Joseph. A COMPASS event has been sent home. All the details for our celebration are available on COMPASS and all are welcome. Unfortunately no student will be able to attend without consent. Thank you to those parents who have already given consent through the app.
K-2 New Syllabus
The K-2 English syllabus has a new structure that highlights the foundational literacy skills and reciprocity across outcomes, making clear the essential knowledge, skills and understandings for English. The Units of Work have been carefully structured around two components which both support explicit and systematic teaching:
Component A (foundational literacy skills)

Component B (Conceptual understandings of the subject English)
What this means in our school:
For Component A, we are teaching using 'InitiaLit', which is an approach to phonics which explicitly and systematically teaches the alphabetic code in a set sequence. The explicit instruction in this approach is targeting the development of foundational literacy skills.
All our students were 'screened' at the end of last year or the beginning of this year for new students, to inform our teachers of what each of our students' phonics knowledge level was and what they needed next. In response to this data, we have structured and timetabled our English block to support what our data has shown us.
What this has resulted in is all of our students being placed into much smaller, targeted learning groups which provides a student/teacher ratio of approximately 1:8.
Our students are receiving this learning 5 days a week for 40 minutes each day.
For Component B, we are teaching using the units of work provided by the Department of Education which were developed by curriculum experts to align with the evidence-base underpinning the new syllabuses.
Again, we are using our data to adapt and differentiate the instruction within these units to deliver teachings targeted to our student learning needs and school context. Within this component, our students are again grouped according to data into smaller, targeted groupings to ensure the learning is personalised to their needs.
Each of these groups have a learning sequence designed specifically for them which is developed during our Professional Learning Team meetings we have each fortnight with the class teachers. Using work samples, we indicate what the students have achieved and what they need to know next to extend their skills and understanding.
Together, we create a Learning Intention and Success Criteria for each group which is co-constructed with the students so they know what they need to achieve to progress.
This process supports our 2023 School Annual Improvement Goal in the Learning and Teaching of writing: 'All students are within the expected learning progressions for their grade in text forms and features'. You will begin to see our actions towards this goal around the school in the upcoming weeks.
Family Teacher Meetings
Family teacher meetings will be held in week 9 and week 10 of this Term from Monday, 27 March until Wednesday, 5 April. Families will be able to book a suitable time via the COMPASS app. Bookings will open next week on Monday, 13 March 9.00 am and close Friday, 24 March at 3.00pm. Please see the attachment for how to book meetings via the app.
2023 NAPLAN - Year 3 and Year 5
As previously communicated if your child is in Year 3 or Year 5 please find below the dates that your child will be completing these assessments.
Wednesday, March 15 - Writing Year 3 and Year 5

Thursday, March 16 - Reading Year 3 and Year 5

Monday, 20 March - Conventions of Language Year 3 and Year 5

Tuesday, 21 March - Numeracy Year 3 and Year 5
NAPLAN tests are just one part of our school learning assessment program and questions are primarily based on knowledge, understanding and skills gained from the prior year of schooling.
In preparation for NAPLAN 2023, our school will undertake activities to help students to become familiar with the format and functionality of the online tests. Last Monday our school had a more formal practise test.
Students and parents can access the public demonstration site (https://www.nap.edu.au/online-assessment/public-demonstration-site) to familiarise themselves with NAPLAN and the types of questions and tools available. Excessive preparation for NAPLAN is not required nor recommended.
School Improvement Plan 2023
What is our goal?
Our 2023 school improvement plan has a focus on the learning and teaching of writing. Our goal is to ensure that all students are achieving the writing expectations for their grade level.
How will we achieve our goal?
Our immediate focus will be to refine the classroom Learning Intentions and Success Criteria. If teachers can understand and use these with their students then students will know what is expected of them.
Learning intentions are informed by curriculum documents and focus on knowledge, understanding or skills. This indicates what students are expected to know and be able to do for their grade level.
Success criteria states what students have to demonstrate to show they understand and have achieved the learning intention.
An example of a learning intention with related success criteria is demonstrated below.
Learning Intention: We are learning to measure, order and compare objects using units of length
Success Criteria:
I can measure and record lengths and distances using metres and centimetres.

I can estimate lengths and check by measuring.

I can use a ruler to measure length to the nearest millimetre.
Parent Assembly Meeting
The next parent assembly meeting is on Tuesday, 14 March at 6:00pm in our library. At our last meeting an offer was made to organise an activity to visit the Brisbane Planetarium during the next school holidays. This would be an overnight event. The dates 17, 18 April are good dates as QLD students are back in school. A bus is an option if the numbers warrant it.
Please send me an email to danny.rankin@lism.catgolic.edu.au if you and your family are interested in this activity. A representative from the parent assembly will make contact. It is very important to note that this is not a school organised activity. You may find this link useful.
https://www.brisbane.qld.gov.au/things-to-see-and-do/council-venues-and-precincts/sir-thomas-brisbane-planetarium
Principal-Danny Rankin
Assistant Principal-Anne Forwell
Leader of Learning - Brooke Donoghue
Sport Coordinator - Caitlin Crispin
Well done to all students who participated in the Zone Swimming Carnival last Monday at Maclean. All students represented the school with pride and should be very proud of their efforts throughout the day.
Good luck to the following students who will be trying out for the Diocesan selection stage this Friday.
Callum - Soccer
Matthew - Soccer
Red - Soccer
Jackson G - Soccer
Maverick - Rugby League

Cross Country
Reminder that our School Cross Country will be held on Wednesday, 29 March at our school grounds.
Gumbaynggirr Language - Liz Hegedus
Ginnagay Ngujawiny -Hello You Mob,
Kindergarten and Stage 1 have been learning about 'Barrmarrany' which means family in Gumbaynggirr language.
We spoke about how important 'Barrmarrany' is and what are the things that we do as a 'Barrmarrany.'
What do families do?
Talk

Tell stories and sing songs

Look after mob and country

Listen to your parents, aunties, uncles, elders and ancestors

Learn how to be with each other

Relax enjoy life

Learning your culture

Connecting to who we are

Family Heart and Home
Families can have things that are different and things that are the same.
Then we asked questions:
1. Who is in your family? 2. What do you love about your family? 3. Does someone in your family do funny things to make you laugh? 4. What does your family love to do together?
Then Kindergarten and Stage 1 drew their 'Barrmarrany' doing an activity that they all loved to share. Some of the activities were, going to the beach, riding bikes, swimming in a pool, having a barbeque, going to the park and lots more.
It was an absolute pleasure to hear how our students have so much love and respect for all of their family members.
Darrundang Ngiinda - Thankyou
Miss Liz Hegedus
IEW Indigenous Educational Worker
School Notes
ABSENCES
Only full day absences are to be entered into Compass, for partial absences - arriving late or leaving early please phone the School Office to notify.
Change to afternoon travel arrangements may be emailed to the school if before 12.00pm sjpgraf@lism.catholic.edu.au After 12.00pm please phone the School Office with any changes.
REMINDER
Parents & Caregivers are reminded when dropping off or picking students up, the Staff Carpark is not a designated zone. Exception if you require use of a disabled parking space.
Please note the speed limit coming into this carpark at other times is 10 klms. Please be mindful of the school speed zones.
School Calendar
TERM 1 2023
Week 6
Friday, 10 March - Lismore Dioeasan Winter Sports Trials for Stage 3
Week 7
Tuesday, 14 March - Parent Forum Meeting 6.00pm-7.30pm
Wednesday, March 15 - NAPLAN Writing Year 3 and Year 5
Thursday, March 16 - NAPLAN Reading Year 3 and Year 5
Friday, 17 March - St Joseph's Feast Day Celebration
Friday 17 March - St Patrick's Day
Week 8
Monday, 20 March - School Assembly 2.15pm
Monday, 20 March - NAPLAN Conventions of Language Year 3 and Year 5
Tuesday, 21 March - NAPLAN Numeracy Year 3 and Year 5
Week 9
Monday, 27 March to Wednesday 5 April - Parent/Teacher Meetings
Wednesday, 29 March - School Cross Country
Week 10
Monday, 27 March to Wednesday 5 April - Parent/Teacher Meetings
Monday, 3 April - School Assembly 2.15 pm
Wednesday, 5 April - Easter Presentation
Wednesday, 5 April - Last day of Term 1 for students
Thursday, 6 April - Staff Development Day (Pupil Free Day)
Friday, 7 April - Good Friday
Sunday, 9 April - Easter Sunday
TERM 2 2023
Week 1
Monday, 24 April - Students return for Term 2
Tuesday, 25 April - ANZAC Day
Week 2
Monday, 1 May - School Assembly 2.15pm
Wednesday, 3 May - Clarence Zone Cross Country at MCC
Week 3
Tuesday, 9 May - Parent Forum Meeting 6.00pm
Week 4
Monday, 15 May - School Assembly 2.15pm
Merit Awards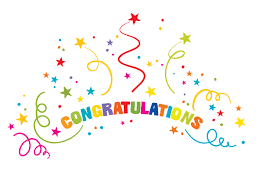 Congratulations to the following students who received a Merit Award.
TERM 1 WEEK 5 & 6
ES1: Marvin, Brax, Sarah
Stage 1: Emily, Daisy, Rubin, Mason
Stage 2: Maddison, David, Chelsea, Dakota, Ruby
Stage 3: Bath-Sheba Bowman
Uniform Shop
The uniform shop is located in the Brewhouse Village.
Opening hours:
Monday - Wednesday 10.00am to 4.30pm
Thursday 10 to 3.30pm
Email: fytexptyltd@bigpond.com
Ph: 0434 025 493
Canteen
Canteen
Open every Wednesday and Friday
Volunteers always welcome, please leave your details with the School office if you're able to assist.
Community Notices