Term 1 Week 9 & 10 , 2023
From our Leadership
Welcome
Dear St Joseph's Community,
Our Easter Story
So much is happening as the term comes to a close. It is important to remember that Easter is a Church season. It is the time where we remember the life, death and rising of Jesus. It is in fact the reason St Joseph's exists and our primary purpose is to invite all in our community into a relationship with the risen Jesus.
Easter Presentation
Our school will gather on Wednesday, 5 April at 10:00am to acknowledge the Easter season. Every class and every student will be involved in retelling the Easter Story. It will only take an hour and is in our Mercy Hall. Please join us!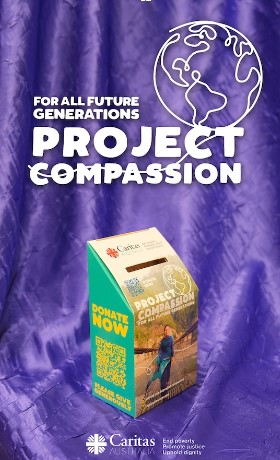 Project Compassion
On Wednesday, 5 April our student Mission leaders asked if they can raise money for Project Compassion. There will be the following available for purchase:
Easter themed cupcakes $1:00

Easter themed novelty cookies $1:00 or 3 for $2:00

Mufti Day $0.50

Easter egg hunt.
Canteen will be available as usual.
Parent Conferences
Thanks to those parents who made themselves available for parent teacher conferences this week. Our next formal feedback loop is semester one reports at the end of next term.
Reminders
ANZAC Day March -

A COMPASS event was sent out last week regarding participation in South Grafton's ANZAC Day .

Cross Countr

y - Tuesday, 4 April. If wet please pack your child a fresh set of clothing including socks.

Last Day of School -

Wednesday, 5 April

First Day of Term 2

- Monday, 24 April
Thank you for a wonderful term. We wish all our families a safe, joyful and blessed Easter.
Principal-Danny Rankin
Assistant Principal-Anne Forwell
Leader of Learning - Brooke Donoghue
Thumbs up
In this section of our newsletter we congratulate students of St Joseph's who have represented our community beyond the city limits.
We congratulate Callum who attended the Polding Touch Football Trials in Parkes this week.
Congratulations Callum, well done!
We thank Lochlann, William, Jackson, Red, Lara, Pippa and Caroline for representing our school with grace and endurance during the CanDo Cancer Fundraiser.
Sport Coordinator - Caitlin Crispin
Families are invited to attend our School Cross Country to be held on Tuesday, 4 April. Please gather at our school on the bottom oval where the start and finish line will be located. The schedule for the day is as follows:
9.30am-1050am - 8/9 & 10 years age group event
10.50am 11.40am - Lunch
11.50am - 1.30pm - 11 year & Seniors (12/13years) age group event
1.40pm - 2.10pm - Recess
2.15pm 3.00pm - 5,6,7 years age group event

Age champion medals and place ribbons will be handed out at the School Assembly on Monday, 1 May.
Gumbaynggirr Language - Liz Hegedus
Ginnagay Ngujawiny -Hello You Mob,
Stage 2 has been learning about Indigenous Culture in HSIE. They have been learning about how Aboriginal people have a rich culture involving a custom, lore and value system based on the sustainability of their spiritual connection, belonging, obligation and responsibility to care for their land, their people and their environment.
To help further their knowledge about Indigenous Culture, Stage 2 were lucky to have myself and Michael Woods, share our Indigenous culture and beliefs with them. I explained how growing up here in the Clarence Valley and attending St Joey's was fantastic. I shared some of my Indigenous beliefs and how Indigenous people have four aspects of Indigenous way of life and that's through family, land, lore and language. I spoke of there importance and how they are a critical aspect to Aboriginal Culture as they are all linked. This is how we maintain our cultural identity.
Michael Woods comes from Yageal (Yamba) Michael's family was born and bred in Yageal land and has many relatives all over the Clarence Valley. Michael spoke to the children and said there is only one word that runs this world and that is 'Garla-ngarraynggi' which means Respect. The way you show Garla-ngarraynggi is by introducing yourself and saying hello.
Garla-ngarraynggi is very important in the Indigenous culture as we always show respect to our family members, friends, and especially our elders. In Aboriginal communities, Elders play a vital leadership role. An Elder is an identified and respected man or woman within the community who has the trust, knowledge and understanding of their culture and permission to speak about it.
Michael also spoke about how he learned to play the didgeridoo. At times his whole family meet up for a family get together and play the didgeridoo, clapsticks and perform dances.
Stage 2 were very lucky to have Michael and his grandson Eli play the didgeridoo, clapsticks and perform some dances. Stage 2 also joined in the dances and they had to become the animal that the dance was about. Stage 2 turned into Nunguu (kangaroo), Wirriiga (goanna), Garriirl (eagle) and Gugaamgan (emu).
The students had the best time learning all about Indigenous culture through oral stories, and dance. I would like to thank Michael for giving up his time to come to our school and sharing his history and his musical talents with Stage 2.
We are also very lucky to have an upcoming 'Gumbaynggirr Arts and Culture Day.' It is a day when all of 'Gumbaynggirr' community come together for a big market day. The day is about bringing the mob together and sharing our Indigenous Culture with all of the Clarance Valley. This is the reason why the 'Gumbaynggirr Mob' do these days. So, if you are free on Sunday, 16 April between 10am - 4pm come down to the Lane Boulevard, Through Street in South Grafton and check out the Indigenous stalls, food and music. I guarantee you will have a great time.
NYIRRNAA WAJAARR YIBAA BINDARRAY
Beautiful Land Sweet River
Darrundang Ngiinda - Thankyou
Miss Liz Hegedus
IEW Indigenous Educational Worker
School Notes
Administering Non-Prescription Medication (eg. Paracetamol) to Students - Reminder
A reminder to parents that when a student present to the (school office/administration/sick bay) and is feeling unwell or experiencing significant or acute pain, a member of staff will contact their parent or guardian seeking permission to administer non-prescription pain relief that the parent or guardian has supplied for their child (eg. paracetamol). If a parent or guardian can not be contacted, the student will stay in (school office/administration/sick bay) however we will not be able to give them any non-prescription pain relief medication.
Any previous permission to give non-prescription pain relief no longer applies. You will receive a phone call each time your child presents to the (school office/administration/sick bay) seeking consent.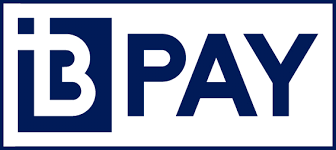 SCHOOL FEES
Thank you to those families who have made the change from Direct Debit to BPay for fee payments. BPay is the preferred payment method for school fees. Scheduled payments can also be set up using BPay, the Biller Code and your personal reference number can be found on your Fee Statement.
Paying through BPay ensures that your payment goes directly to your account. Any enquireies please contact the School Office.
ABSENCES
Only full day absences are to be entered into Compass, for partial absences - arriving late or leaving early please phone the School Office to notify.
Change to afternoon travel arrangements may be emailed to the school if before 12.00pm sjpgraf@lism.catholic.edu.au After 12.00pm please phone the School Office with any changes.
REMINDER
Parents & Caregivers are reminded when dropping off or picking students up, the Staff Carpark is not a designated zone. Exception if you require use of a disabled parking space.
Please note the speed limit coming into this carpark at other times is 10 klms. Please be mindful of the school speed zones.
School Calendar
TERM 1 2023
Week 10
Monday, 3 April to Wednesday, 5 April - Parent/Teacher meetings
Monday, 3 April - School Assembly 2.15 pm
Tuesday, 4 April - School Cross Country 9.15am
Wednesday, 5 April - Easter Presentation at 10.00am in Mercy Hall
Wednesday, 5 April - Last day of Term 1 for students, Mufti day
Thursday, 6 April - Staff Development Day (Pupil Free Day)
Friday, 7 April - Good Friday
Sunday, 9 April - Easter Sunday
TERM 2 2023
Week 1
Monday, 24 April - Students return for Term 2
Tuesday, 25 April - ANZAC Day (Public Holiday)
Week 2
Monday, 1 May - School Assembly 2.15pm
Wednesday, 3 May - Clarence Zone Cross Country at MCC
Week 3
Tuesday, 9 May - Parent Forum Meeting 6.00pm
Week 4
Monday, 15 May - School Assembly 2.15pm
Week 5
Tuesday, 23 May - Diocesan Cross Country at MCC
Week 6
Monday, 29 May - School Assembly 2.15pm
Week 7
Tuesday, 6 June - Parent Forum Meeting 6.00pm
Week 8
Monday, 12 June - School Assembly 2.15pm
Week 9
Friday, 23 June - Confirmation
Week 10
Monday, 26 June - School Assembly 2.15pm
Thursday, 29 June - Zone Athletics Carnival at Coffs Harbour
Friday, 30 June - Staff Development Day (Pupil Free Day)
Merit Awards
Congratulations to the following students who received a Merit Award.
TERM 1 WEEK 9 & 10
ES1: Logan, Sophie, Theodore, Levi, Leia, Hayden
Stage 1: Byron, Ashton, Emily, Aylee
Stage 2: Charlotte, Eli, Maddison, James
Stage 3: Jaxon, Red, Hamish, Koby
Uniform Shop
The uniform shop is located in the Brewhouse Village.
Opening hours:
Monday - Wednesday 10.00am to 4.30pm
Thursday 10 to 3.30pm
Email: fytexptyltd@bigpond.com
Ph: 0434 025 493
Canteen
Canteen
Open every Wednesday and Friday
Canteen Orders
Please remember to clearly write your child's name and class on the front of the paper bag when ordering from the Canteen. This helps our volunteers to place your child's lunch order with their correct class.
Volunteers always welcome, please leave your details with the School office if you're able to assist.
Community Notices