Term 2 Week 6, 2023
From our Leadership
Welcome
Dear St Joseph's Community,
One of the delights of being a teacher is to watch children play. For me, as principal, I get to do this most recess times. I watch our wonderful students play multiple games on our sensational oval, dodging, weaving, laughing, negotiating, turn taking and most importantly learning skills of how to be kind, inclusive and generous towards others. May we as adults:
Open our eyes and heart, Lord,
to see the whimsy, to take part in the play,
To enjoy our life
and to laugh often. AMEN
Reconciliation Week
This week is where we pause and acknowledge Australia's entire story of nationhood and ponder our past and imagine our future. At St Joseph's we gathered at our assembly, led by our Aboriginal students and families, and prayed for a nation built on truth telling, healing and voice.
Kindergarten Enrolment 2024
If you know of any interested parent that wishes to enrol in our school for kindergarten 2024 it is urged that they go to our website and apply. We will reach capacity in the coming weeks.
School Improvement - Case Management Meetings
As another step to achieving our school improvement goal in writing we have implemented case management meetings from the research of Dr. Lyn Sharratt. Lyn combines academic theory with hands-on educational leadership experience. She has a track-record of substantially increasing school performance. Lyn resides in Canada, however last week our leadership team was able to meet Lyn as she was in Grafton assisting our local Catholic schools with what works best in learning and teaching.
The Case Management Approach is used at St Joseph's to put a spotlight on how all students are progressing in writing. The specific intention is that not one FACE will fall through the data cracks. We timetable our meetings before every staff meeting and our teachers discuss student writing samples. Teachers then support each other by providing strategies that can be used in the classroom to move students forward in their next learning step. We then schedule a follow up meeting in 4 weeks time where we see how the students have progressed and celebrate these gains.
On the last Friday of term staff will continue to engage in professional learning to further support our students in writing. This will make the last day for students for this term Thursday, 29 June.
Semester 1 Reports
Your child's Semester 1 Report will be made available via COMPASS on Friday, 23 June.
Please ensure you have the COMPASS app for our school downloaded to be able to access to your child's report.
Kindergarten
To indicate the level of achievement each student will receive either; working towards, working at, working beyond for each subject area.
Students will also be given a commitment to learning level, this being either improvement needed, satisfactory or commendable.
Stage 1 (Year 1 and 2)
To indicate the level of achievement each student will receive one of the following; Extensive, Thorough, Sound, Basic or Elementary. Please note that a sound level of achievement indicates that your child is at the required level for their grade.
Students will also be given a commitment to learning level, this being either improvement needed, satisfactory or commendable.
Stage 2 (Year 3 and 4) and Stage 3 (Year 5 and 6)
Stage 2 and Stage 3 students will receive an overall comment as well as an A-E grade for each subject area. The common grade scale is outlined below and it is important to note that a C grade indicates your child has a sound knowledge of the content and skills required, therefore they are meeting the requirements of their grade level. In reading your child's report we encourage you to focus on their EFFORT. At St Joseph's we encourage students to always try their best and we promote perseverance.
Common Grade Scale
A - The student has an extensive knowledge and understanding of the content and can readily apply this knowledge. In addition, the student has achieved a very high level of competence in the processes and skills and can apply these skills to new situations.
B - The student has a thorough knowledge and understanding of the content and a high level of competence in the processes and skills. In addition, the student is able to apply this knowledge and these skills to most situations.
C - The student has a sound knowledge and understanding of the main areas of content and has achieved an adequate level of competence in the processes and skills.
D - The student has a basic knowledge and understanding of the content and has achieved a limited level of competence in the processes and skills.
E - The student has an elementary knowledge and understanding in few areas of the content and has achieved very limited competence in some of the processes and skills.
Sacrament of Confirmation Preparation
Mrs Bancroft has commenced classes for we prepare the children to be confirmed by Bishop Gregory Homeming on Friday, 23 June. Please keep these children in your prayers.
Child Protection Policies and Procedures
All schools in NSW undergo yearly checks in many areas of compliance. One such area is child protection. For your information;
All staff at St Jospeh's are mandatory reporters - this means that we are

required by law to report suspected child abuse and neglect to government authorities.

All staff hold a current working with children check (WWCC) and complete yearly self-administered legal training (SALT).

A link to the Child Protection Policies and Procedures can be found on our school website at the following address

https://www.sgrafplism.catholic.edu.au/policies
K-2 New English Syllabus: Supporting your K-2 child at school with Phonological Awareness
As you can see in the table below showing the organisation of the outcomes of the new K-2 English syllabus, the Vocabulary outcome falls under both:

Understanding Texts
Creating Texts
Phonological awareness focuses on the sounds within spoken words such as syllables and rhymes.
As our School Improvement Plan is focused on the learning and teaching of creating written texts which falls under creating texts, increasing your child's Phonological Awareness is a fundamental building block to improve students' growth in writing.
Below are a few ways you can support your child with their Phonological Awareness knowledge at home:
Learning Intentions and Success Criteria: Writing (K-6)
NEW in our Parent Pick Up cabinet are Kindergarten students work samples that align with their Learning Intention and Success Criteria as well as our School Action Improvement Plan.

Below are our K-6 Learning Intentions and Success Criteria for the next cycle of learning for writing.
Principal-Danny Rankin
Assistant Principal-Anne Forwell
Leader of Learning - Brooke Donoghue
Thumbs up
In this section of our newsletter we congratulate students of St Joseph's who have represented our community beyond the city limits.
We congratulate Thomas who has been playing Rugby since he was 5 years old. Thomas has recently been selected to represent the Mid North Coast Axemen Representative team at the NSW State Championships in June. The MNC area covers from Grafton to Port Macquarie. Thomas' selection is a wonderful achievement and an example of all his hard work and training. The team will also be playing at the State Country Championships in Yamba, later this year.
Well done Thomas!
Sport Coordinator - Caitlin Crispin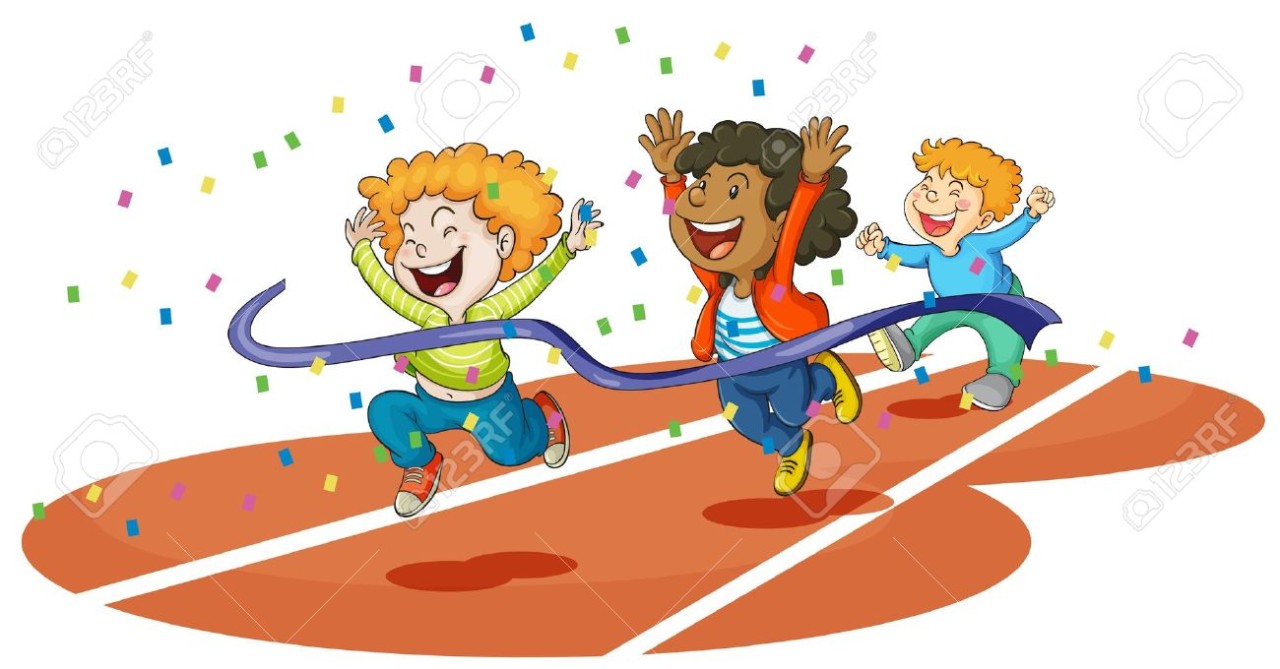 Our School Athletics Carnival is being held on Wednesday, 7 June at Barnier Park, Junction Hill.
Important points for the day are as follows:
Children are asked to wear their school sports uniform, however, they may wear a coloured T-shirt in their house team colour.

Please remember sun protection. Each child should have their school hat and be wearing sunscreen as well as having plenty of water to drink.

Shoes must be worn in all events. No spikes are permitted at our school carnival for safety reasons.

It is important that any child leaving the carnival with their families see their class teacher to have their name marked off before leaving.

Most of all we hope that all children have a very enjoyable day.
Gumbaynggirr Language - Liz Hegedus
Ginnagay Ngujawiny -Hello You Mob,
What a fantastic day we had yesterday celebrating 'Reconciliation Week'. The theme for 2023 is 'Be A Voice For Generations'
The theme encourages all Australians to be a voice for reconciliation, in tangible ways in our everyday lives – where we live, work and socialise.
For the work of generations past, and the benefit of generations future, act today for a more just, equitable and reconciled country for all.
We also celebrated 'Wear It Yellow Day' where the children wore yellow to school in honour of 'Children's Ground Day.' Children's Ground is a bold First Nations not-for-profit organisation changing the future for First Nations children, families and communities. We are led by First Nations communities across Central Australia and the Top End. We use an evidence-based approach to create system change. We are working hard to keep children on the right track. We need them to stay in school, challenge themselves acadamically and be confident within themselves to achieve the best out of their lives.
At St Joseph's we raised $92.00 from our cupcake and brownie stall. The money will be spent on the purchase of resources for the school to benefit the children.
Darrundang Ngiinda - Thankyou Miss Liz Hegedus IEW Indigenous Educational Worker
School Notes
BOOK CLUB
Book Club Issue 4 is out now! If you would like to order through the school, please return your orders by Thursday, 15 June.
Remember you may also order online at https://mybookclubs.scholastic.com.au/parent.aspx
CANTEEN
Our Canteen is in urgent need of volunteers to assist on Friday's. Please contact the School Office on 6642 2899 if you are available.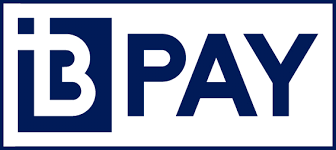 SCHOOL FEES
Thank you to those families who have made the change from Direct Debit to BPay for fee payments. BPay is the preferred payment method for school fees. Scheduled payments can also be set up using BPay, the Biller Code and your personal reference number can be found on your Fee Statement.
Paying through BPay ensures that your payment goes directly to your account. Any enquireies please contact the School Office.
FAMILY CONNECT
A Message from Skye Pullen our Family Connect Worker
A reminder that if you haven't already redeemed your Creative Kids Voucher for 2023, it will expire at the end of this month. That means if you redeem your voucher now, it could still be used for an activity occurring after 1 July if it is applied before 30 June. The $100 vouchers can be used to contribute to registration, participation and tuition costs for performing arts, visual arts, coding, languages, literature, music and other creative and cultural activities with approved activity providers. There are dozens of providers in the Clarence Valley. Research has shown that children's engagement with creative activities has positive effects on their interpersonal, intellectual, social and emotional development. Look out for school holiday activities too, such as at the art gallery. To find a provider or to claim the vouchers follow the link below.
https://www.service.nsw.gov.au/creative-kids
If you would like any assistance to access vouchers or to find out about other support available, please contact our Family Connect in Schools worker, Skye Pullen on 0417 004 779.
School Calendar
TERM 2 2023
Week 7
Tuesday, 6 June - Parent Forum Meeting 6.00pm
Wednesday, 7 June - School Athletics Carnival at Barnier Park, Junction Hill
Week 8
Monday, 12 June - Public Holiday
Week 9
Friday, 23 June - Confirmation
Week 10
Monday, 26 June - School Assembly 2.15pm
Thursday, 29 June - Zone Athletics Carnival at Coffs Harbour
Thursday, 29 June - Last day of Term 2 for students
Friday, 30 June - Staff Development Day
TERM 3 2023
Week 1
Monday, 17 July - Sudents return for Term 3
Week 2
Monday, 24 July - School Assembly 2.15pm
Week 3
Tuesday, 1 August - Parent Forum Meeting 6.00pm
Merit Awards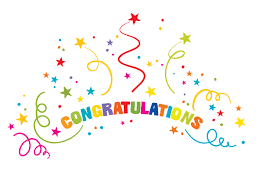 Congratulations to the following students who received a Merit Award.
TERM 2 WEEK 6
ES1: Max, Darcy, Sarah, Logan
Stage 1: Tyler, Esther, Daisy, Aprille
Stage 2: Mitchell, Alexander, James, Charlotte
Stage 3: Kruze, Tyler, Caroline
Uniform Shop
The uniform shop is located in the Brewhouse Village.
Opening hours:
Monday - Wednesday 10.00am to 4.30pm
Thursday 10 to 3.30pm
Email: fytexptyltd@bigpond.com
Ph: 0434 025 493
Canteen
Canteen
Open every Wednesday and Friday
Volunteers always welcome, please leave your details with the School office if you're able to assist.
Community Notices