Term 2 Week 10, 2023
From our Leadership
Welcome
Dear St Joseph's Community,
The end of term is upon us once again. We wish everyone a safe holiday and those seeking warmer
weather – we are envious!

Zone Athletics Carnival
Good luck to all students representing our school on Thursday at the Zone Athletics Carnival, Coffs Harbour. Please be sure to label jumpers and any other personal belongings. As per your note the bus will be leaving promptly at 7.15 am.

Confirmation
Congratulations to Robert, Kevin and their families on receiving the Graces of Confirmation. It
was a lovely ceremony. Thank you to Mrs Bancroft for preparing not only our students but those from other schools.

Mufti Thursday
This Thursday is our last day of school for the term. Friday is a pupil free day. In keeping with our tradition students may wear 'mufti' on this day.
There is no theme, however, those that are able to donate a gold coin to go towards St Vincent de Paul blanket drive may do so.
School Fees
Thank you to the families who are up to date regarding school fee payments. This term your school fees have contributed to:
The creation of a new garden and learning space outside Stage 2 and 3 classrooms
The purchase of new student computers for kindergarten
New science equipment such as microscopes
Through our Bushfire Protection grant we will be able to:
Make Block A the designated SHELTER through installing fire-resistant flyscreen mesh
Renewal of gutter guard
Redesign of the garden
Purchase a chemical storage safe
Trim branches from trees that are overhanging the buildings etc.
Road Safety
Thank you to Clarence Valley Council for their work in making our school drop off, bus bay and
pedestrian crossings safer. Next term work will begin on a barrier between the parent drop off area and the bus bay. This will ensure that everyone will use the paths provided and not walk across the bus bay.
A reminder that it is the bus companies that manage student behaviour on buses. We are notified
when a written warning is given to individual students. Students, regardless of their travel situation, can be suspended from bus travel for repeated misconduct.

School Reports
School reports were issued last week via Compass. It is important to note that Catholic schools are
required to follow certain requirements of the government when reporting student achievement
and growth. If you wish to make an appointment with your child's teachers please use their email or phone the School Office.
Congratulations
Our St Joseph's community has recently grown by two. We congratulate the Bennett family on the safe arrival of a their new baby 'Posie' a sister for Pippa and Summer.
We also congratulate the Kyle-Robinson family on the safe arrival of their new baby 'Ziggy' a brother for Noah.
Kindergarten 2024
Our kindergarten numbers are looking fantastic for 2024. We will begin Enrolment Interviews early in Term 3. Families will be contacted in the near future to arrange a suitable time.
Our Junior Joeys program will run each Wednesday, starting in Term 4.

May the holidays be for us a time of rest and recreation
to help restore us and re-create us in your image and likeness,
as we enjoy more of the love and presence of our families,
on whom we ask your blessing.
Amen.
Principal-Danny Rankin
Assistant Principal-Anne Forwell
Leader of Learning - Brooke Donoghue
Stage 3 Science Fair
On Monday, Stage 3 presented their Science Fair projects to the school. Congratulations Stage 3! Your presentations were creative, informative and enjoyed by all.
Sport Coordinator - Caitlin Crispin
Congratulations to Craig House! Athletics Carnival 1st place winner for 2023
We also congratulate all place winners and age champions:
Junior 8,9,10 boys - Noah G
11 years boys - William
Senior 12,13 boys - Callum
Junior 8,9,10 girls - Maddison H
11 year girls - Aleah
Senior 12,13 girls - Caroline
School Notes
MEDICATION
Under the Catholic Schools Office guidelines all medication being supplied to the school for students, MUST be brought to the School Office and signed in by parents or carers. The medication needs to be in its original packaging.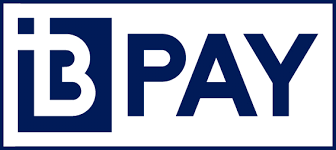 SCHOOL FEES
Thank you to those families who have made the change from Direct Debit to BPay for fee payments. BPay is the preferred payment method for school fees. Scheduled payments can also be set up using BPay, the Biller Code and your personal reference number can be found on your Fee Statement.
Paying through BPay ensures that your payment goes directly to your account. Any enquireies please contact the School Office.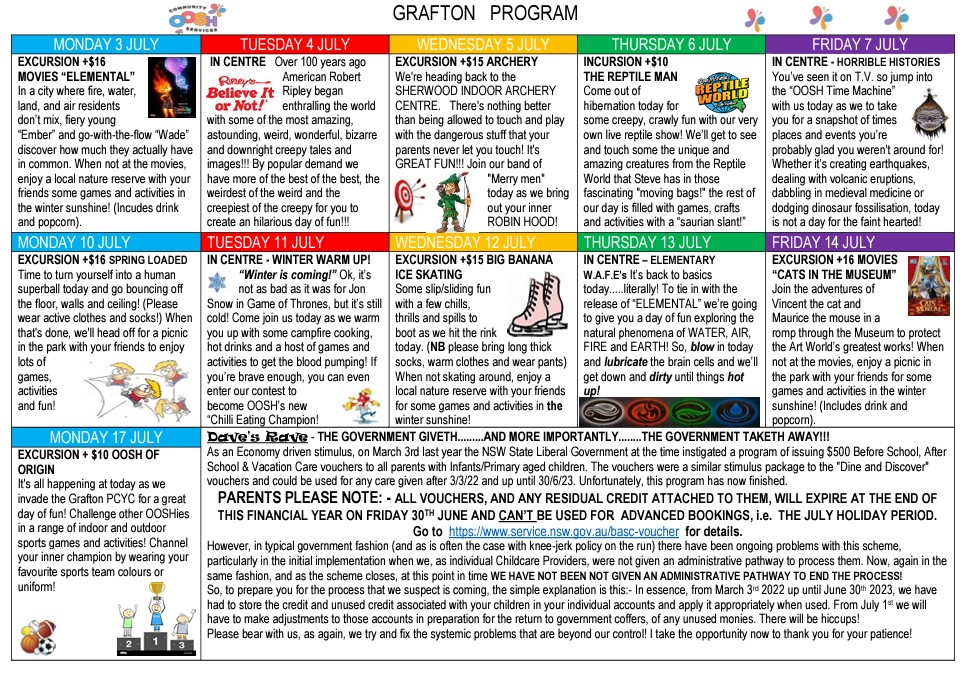 FAMILY CONNECT
A Message from Skye Pullen our Family Connect Worker
A reminder that if you haven't already redeemed your Creative Kids Voucher for 2023, it will expire at the end of this month. That means if you redeem your voucher now, it could still be used for an activity occurring after 1 July if it is applied before 30 June. The $100 vouchers can be used to contribute to registration, participation and tuition costs for performing arts, visual arts, coding, languages, literature, music and other creative and cultural activities with approved activity providers. There are dozens of providers in the Clarence Valley. Research has shown that children's engagement with creative activities has positive effects on their interpersonal, intellectual, social and emotional development. Look out for school holiday activities too, such as at the art gallery. To find a provider or to claim the vouchers follow the link below.
https://www.service.nsw.gov.au/creative-kids
If you would like any assistance to access vouchers or to find out about other support available, please contact our Family Connect in Schools worker, Skye Pullen on 0417 004 779.
School Calendar
TERM 2 2023
Week 10
Thursday, 29 June - Zone Athletics Carnival at Coffs Harbour
Thursday, 29 June - Mufti Day, last day of Term 2 for students
Friday, 30 June - Staff Development Day
TERM 3 2023
Week 1
Monday, 17 July - Sudents return for Term 3
Week 2
Monday, 24 July - School Assembly 2.15pm
Week 3
Tuesday, 1 August - Parent Forum Meeting 6.00pm
Week 4
Monday, 7 August - School Assembly 2.15pm
Week 5
Tuesday, 15 August - Diocesan Athletics
Week 6
Monday, 21 August - School Assembly
Friday, 25 August- School Photo Day
Merit Awards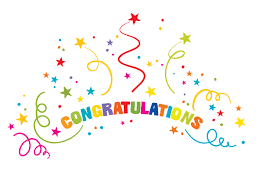 Congratulations to the following students who received a Merit Award.
TERM 2 WEEK 10
ES1: Noah, Brax, Queneysha
Stage 1: Jagger, Aria, Amelia
Stage 2: Xavier, Eli, Phoenix, La'Keesha, Audley
Stage 3: Lara, Noeletta
Uniform Shop
The uniform shop is located in the Brewhouse Village.
Opening hours:
Monday - Wednesday 10.00am to 4.30pm
Thursday 10 to 3.30pm
Email: fytexptyltd@bigpond.com
Ph: 0434 025 493
Canteen
Canteen
Open every Wednesday and Friday
Volunteers always welcome, please leave your details with the School office if you're able to assist.
Community Notices