Term 3 Week 2, 2023
From our Leadership
Welcome
Dear St Joseph's Community,
Welcome to Term 3! We hope everyone had a relaxing and enjoyable holiday break and are ready for the learning, spirituality and joy that awaits us throughout Term 3.
It was beautiful to have our students return to school filled with enthusiasm and energy; we have had a terrific start to the term.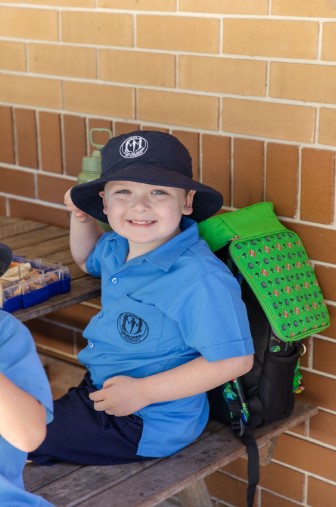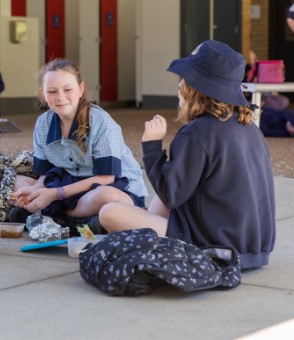 Grandparents
Where would we be without our grandparents? St Joseph's is alive with grandparents during canteen days, morning and afternoon pick up and at our School Assembly. Kids just love their grandparents. Last week we celebrated Mary's [Jesus' mothers] parents - Joachim and Anne.
Blessing of Grandparents
Lord, bless our grandparents with long life, health and happiness.
May they remain constant in your love and be living signs
of your presence to their children and grandchildren.
We ask this through Christ our Lord.
Amen
Naplan
Naplan reports on your child's performance in the National Assessment Program - Literacy and Numeracy (NAPLAN) tests have been sent home to parents/caregivers.
For more information on interpreting your child's test results, please visit https://www.nap.edu.au/results-and-reports/student-reports

School Improvement Plan 2023
What is our goal?
Our 2023 school improvement plan has a focus on the learning and teaching of writing. Our goal is to ensure that all students are achieving the writing expectations for their grade level.
Another update on our progress
Thank you to all of our families for supporting our Staff Development (pupil free) day at the end of Term 2. This day allowed staff to further their learning in writing as we progress closer to our school goal. On this day we were able to delve deeper into the work of Dr Lyn Sharratt and learn specific strategies for teachers to provide feedback to students. Research indicates that feedback is one of the most effective ways to increase student learning especially when it is specific, timely and provides a student with one aspect they are achieving well in and one area where they can improve. Teachers have been programming and implementing strategies to provide this feedback to students in their classrooms.
One of the Descriptive Feedback strategies learnt about was, 'Peer to Peer' Feedback.
Below is a photo of one teacher using a student work sample to model peer to peer feedback to the students.
The teacher asked the questions: 'How did she go?' and 'How do you know?' then guided the students to use the class Success Criteria as well as the students individual writing goal to answer this.
Below is the current Learning Intentions and Success Criteria that the teachers and students are using to give Descriptive Feedback during the current learning cycle.
Splitting Classes and Casual Teachers
Of late we have needed to split classes across other classrooms. Whilst we always try to avoid this situation there has unfortunately been bouts of COVID and influenza which has caused staff shortages. Additionally we now only have 2 available casual teachers who we share with several other schools. As the leaders of the school we have often tried to cover these classes but currently we all have teaching roles. Teachers have created a bank of work in case this situation occurs so that the learning for the day is relevant and well thought out in an effort to minimise disruption to learning. We thank you for your understanding.
Kangaroo Safety
At our assembly last Monday we discussed Kangaroo safety. Students were reminded that if they see a kangaroo they;
stay away and tell a teacher.

walk away and never walk directly towards a kangaroo.

never walk between a kangaroo and a joey.
Year 6 leaders Rose and Caroline demonstrated the roo roll, where if a kangaroo approaches students crouch into a ball with their face down and hands over the back of their neck.
All students then practised this at assembly.
We warmly welcome new student Isobel in Year 5 and her family to our St Joseph's school community.
Principal-Danny Rankin
Assistant Principal-Anne Forwell
Leader of Learning - Brooke Donoghue
Thumbs up
In this section of our newsletter we congratulate students of St Joseph's who have represented our community beyond the city limits.
Congratulations to Nate and his sister Sophie. Nate won Best Dressed Boy Tween (9-12 yrs) Runner-Up 2023 on Maclean Cup Day in the 'Kids Fashion on the Field' event. Sophie also won Best Dressed Toddler Girl (1 -3 yrs) Runner-Up 2023.
Sport Coordinator - Caitlin Crispin
Well done to the students who attended the Clarence Zone Athletics Carnival at the end of Term 2.

Congratulations to both Callum and Noah G who made it to the Diocesan Athletics Carnival. The carnival will be held on Tuesday, 15 August at the C.ex Coffs International Stadium.
We wish both boys the best of luck.
Gumbaynggirr Language - Liz Hegedus
Ginnagay Ngujawiny -Hello You Mob,
This term we are celebrating our 'NAIDOC' Day, at St Joseph's on Thursday, 3 August. The theme this year is 'Our Elders'. We will be starting the day with an assembly at 9.30am. I have invited some Aboriginal Elders to come along and celebrate the morning with us. After the assembly concludes the elders will then go to different stages where they will have the opportunity to share their life stories with the children. This is a great way for the students to listen to stories about their lives, what is was like as an Aboriginal person growing up. This will also give the students an opportunity to ask questions.
This will be a great opportunity for the students to listen first hand to the older Aboriginal generation and understand their views and ways of life.
Everybody is most welcome to attend the assembly and then stay and listen to the elders tell their stories.
Rose Coelli is an Aboriginal student in Stage 3, she painted the beautiful painting pictured below. The painting is about family groups coming together sitting around the fire enjoying each others company. Meeting Places, a circle or a set of concentric circles usually signify places where people come together.
Around them are their walking tracks with kangaroo prints. Parallel lines linking circles symbolise the journey, or route people take between a series of locations. Wavy lines represent water running between two sites.
This painting by Rose depicts family, coming together and having the opportunity to travel around the country.
Rose is a beautiful young lady and I am very proud to say that what ever Rose decides to do with her life, she will excel. Well done Rose.
Darrundang Ngiinda - Thankyou Miss Liz Hegedus IEW Indigenous Educational Worker
School Notes
BOOK CLUB
Book Club Issue 5 is out now! If you would like to order through the school, please return your orders to school by Friday, 4 August.
Remember you may also order online at https://mybookclubs.scholastic.com.au/parent.aspx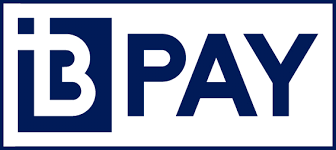 SCHOOL FEES
Thank you to those families who have made the change from Direct Debit to BPay for fee payments. BPay is the preferred payment method for school fees. Scheduled payments can also be set up using BPay, the Biller Code and your personal reference number can be found on your Fee Statement.
Paying through BPay ensures that your payment goes directly to your account. Any enquireies please contact the School Office.
School Calendar
TERM 3 2023
Week 3
Tuesday, 1 August - Parent Forum Meeting 6.00pm
Thursday, 3 August - NAIDOC Celebrations Families are very welcome to join us for Assembly in Mercy Hall at 9.30am.
Week 4
Monday, 7 August - School Assembly 2.15pm
Tuesday, 8 August - St Mary Mackillop Feast Day
Week 5
Tuesday, 15 August - Diocesan Athletics
Week 6
Monday, 21 August - School Assembly
Friday, 25 August- School Photo Day
Week 7
Tuesday, 29 August - Parent Forum Meeting
Week 8
Monday, 4 September - School Assembly 2.15pm
Week 10
Monday, 18 September - Stage 3 depart for Coffs Coast Adventure Centre
Wednesday, 20 September - Stage 3 return from camp
Thursday, 21 September - Last day of Term 3 for students
Friday, 22 September - Staff Development Day
Merit Awards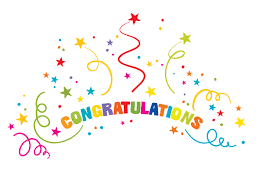 Congratulations to the following students who received a Merit Award.
TERM 3 WEEK 2
ES1: Harlow, Hayden, Queneysha, Sarah
Stage 1: Lachlan, Aylee, Izac, Emily, Byron
Stage 2: Alexander, Lochlann, Aaliyah, Chelsea
Stage 3: Jaxon
Uniform Shop
The uniform shop is located in the Brewhouse Village.
Opening hours:
Monday - Wednesday 10.00am to 4.30pm
Thursday 10 to 3.30pm
Email: fytexptyltd@bigpond.com
Ph: 0434 025 493
Canteen
Canteen
Open every Wednesday and Friday
Volunteers always welcome, please leave your details with the School office if you're able to assist.
Community Notices