Term 3 Week 6, 2023
From our Leadership
Welcome
Dear St Joseph's Community,
Be Still
It is often when we are still and slow down that we notice the goodness around us. Every class at St Joseph's meditates for some period of time during the school day.
We can have the mind of Christ when we meditate on the Word of God.- Crystal McDowell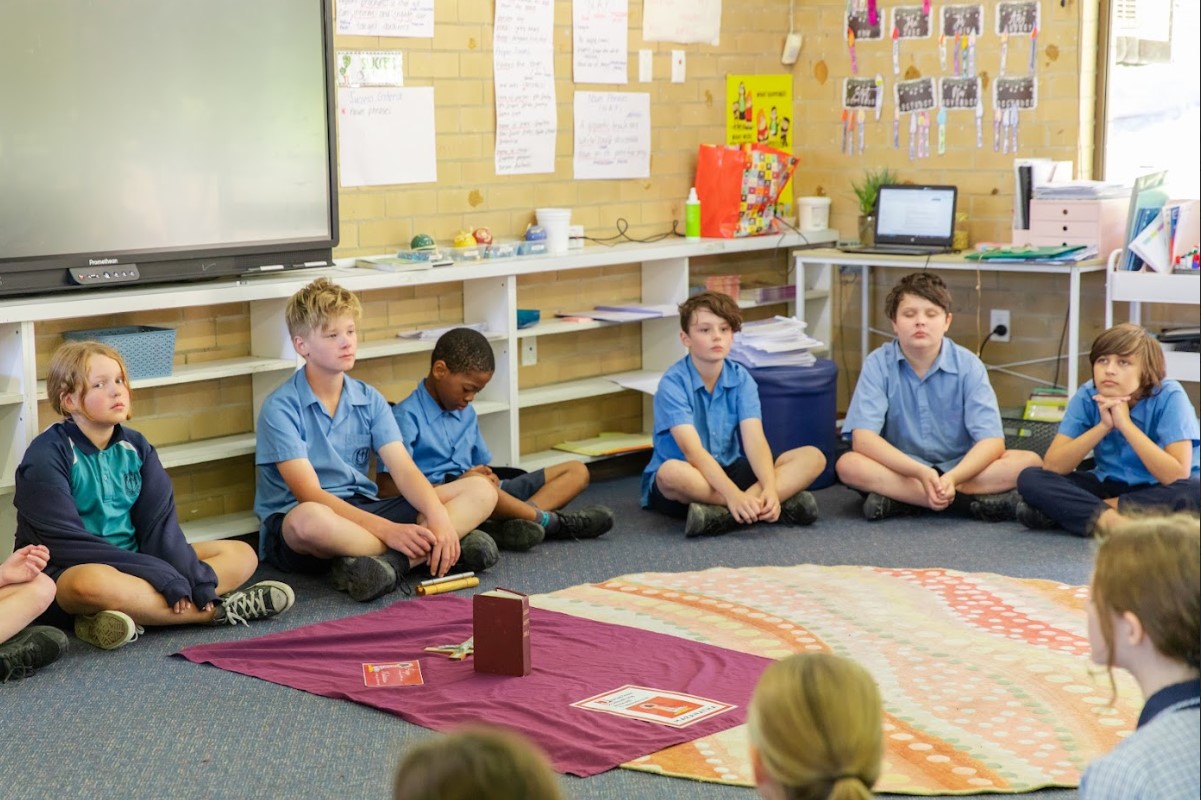 School Photos
Smiles and students in full school uniform is required this Friday,25 August for our school photos.
Parent Forum
Our Parent Forum Meeting was held on Tuesday, 15 August at 6.00pm. The minutes of this meeting are below.
Colour Fun Run:

The parent group will again hold a Colour Fun Run in Term 4. Wednesday, 22 November is the chosen date. Wednesday, 29 November will be the back up date. The funds will be raised for computers as these are replenished regularly, providing each student their own device. Brett Tribe will design the course and call on families to be part of a working group.

Ideas for 2023 canteen:

We thank Kim Smith for her generous time over the years in running the canteen. Next year Kim will move on as her children will all be in high school. We are exploring options for online ordering and will move to this for students in the near future. We are exploring options for a paid canteen manager with more details at the next meeting.

Uniforms:

Voting has closed for the 2 options and these will be tallied soon.
Next Parent Forum Meeting - Tuesday, 29 August
Topics for discussion will include:
Input on the new K-2 curriculum

Canteen position 2024

School fees and 2024 budget

Colour Fun Run
If you would like to suggest a meeting topic for the Parent Forum please place this in the link below. Even if you are unable to attend the meeting a representative can discuss the items on your behalf.
Lockdown Drill
Recently the staff and students participated in a lockdown drill. This practice ensures that in the event of a possible school threat students are kept safe and risk is minimised. The drill involved all staff and students securing their rooms, staying down low and remaining calm and quiet. Thank you to the students for acting responsibly.
Book Week Dress Up
Students are invited to dress up for Book Week on Monday, 4 September. The theme this year is "Read, Grow, Inspire". There will be a costume parade during our School Assembly at 2.15pm. We ask that students please bring a gold coin donation on this day, the funds will be used to purchase books on the Children's Book Council of Australia (CBCA) shortlist for 2023. These books will be placed in our School Library.
Father's Day
Please join us on Friday, 1 September in Mercy Hall at 10.30am as we celebrate our father's, grandfather's and all those who are father figures.
Principal-Danny Rankin
Assistant Principal-Anne Forwell
Leader of Learning - Brooke Donoghue
Sport Coordinator - Caitlin Crispin
Last Tuesday Callum and Noah G made the school extremely proud by showing their sportsmanship at the Diocesan Athletics Carnival in Coffs Harbour. Congratulations to both boys on their exceptional achievements. Callum came 1st in the Senior boys High Jump and 3rd in the Senior Boys 200m. He will be competing at Polding Athletics in October in Sydney. We wish him the very best of luck.
Gumbaynggirr Language - Liz Hegedus
Ginnagay Ngujawiny -Hello You Mob,
Kindergarten and Stage 1 have been 'travelling around Australia.' Last week they were in the Northern Territory at a place called Mount Borradaile. Mount Borradaile is situated at the top end of the Northern Territory.
Mt Borradaile is a magical place. It is a registered Aboriginal sacred site in a remote 700 sq-km area of Western Arnhem Land. Here, you'll see towering Arnhem Land escarpment and stone country containing some of the oldest and most spectacular rock art anywhere in the Northern Territory; as well as paperbark swamps and lily-fringed billabongs teaming with bird life, fish and saltwater crocodiles. Mt. Borradaile and the surrounding sandstone hills are honeycombed with caves, once occupied by Aborigines who lived in Arnhemland for more than 40,000 years.
After viewing the amazing rock art that Mount Borradaile has, Kindergarten and Stage 1 designed their own aboriginal rock art. Kindergarten designed their hand prints and Stage 1 created their own rock art designs. We certainly have many great artists in the making.
Darrundang Ngiinda - Thankyou Miss Liz Hegedus IEW Indigenous Educational Worker
School Notes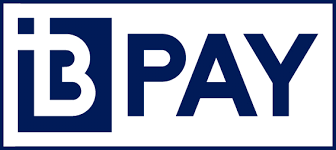 SCHOOL FEES
Thank you to those families who have made the change from Direct Debit to BPay for fee payments. BPay is the preferred payment method for school fees. Scheduled payments can also be set up using BPay, the Biller Code and your personal reference number can be found on your Fee Statement.
Paying through BPay ensures that your payment goes directly to your account. Any enquireies please contact the School Office.
ABSENCES
Please notify the School Office if your child will be absent for an extended period of time, Principal approval may be required.
Only full day absences are to be entered into Compass, for partial absences - arriving late or leaving early please phone the School Office to notify.
Change to afternoon travel arrangements may be emailed to the school if before 12.00pm sjpgraf@lism.catholic.edu.au
After 12.00pm please phone the School Office on 6642 2899 with any changes.
REMINDER
Parents & Caregivers are reminded when dropping off or picking students up, the Staff Carpark is not a designated zone. Exception if you require use of a disabled parking space.
Please note the speed limit coming into this carpark at other times is 10 klms. Please be mindful of the school speed zones.
BOOK CLUB
Book Club Issue 6 is out now! If you would like to order through the school, please return your orders to school by Friday, 8 September.
Remember you may also order online at https://mybookclubs.scholastic.com.au/parent.aspx
School Calendar
TERM 3 2023
Week 6
Friday, 25 August- School Photo Day
Week 7
Tuesday, 29 August - Parent Forum Meeting
Friday, 1 September - Father's Day Assembly, Mercy Hall at 10.30am All Welcome
Week 8
Monday, 4 September - Book Week Dress Up
Monday, 4 September - School Assembly & Book Week Parade 2.15pm
Friday, 8 September - Book Club orders are due by today
Week 9
Thursday, 14 September - Accendure Year 4 in Mercy Hall
Week 10
Monday, 18 September - Stage 3 Depart for Coffs Coast Adventure Centre
Monday, 18 September - School Assembly 2.15pm
Wednesday, 20 September - Stage 3 Return from camp
Thursday, 21 September - Last day of Term 3 for students
Friday, 22 September - Staff Development Day
Merit Awards
Congratulations to the following students who received a Merit Award.
TERM 3 WEEK 6
ES1: Kohan, Sophie, Patrick
Stage 1: Skyla, Sarah, Dakota
Stage 2: Ethan, David, Joy, Alice
Stage 3: Rose, Noah K, Ivy
Uniform Shop
The uniform shop is located in the Brewhouse Village.
Opening hours:
Monday - Wednesday 10.00am to 4.30pm
Thursday 10 to 3.30pm
Email: fytexptyltd@bigpond.com
Ph: 0434 025 493
Canteen
Canteen
Open every Wednesday and Friday
Volunteers always welcome, please leave your details with the School office if you're able to assist.
Community Notices