Term 3 Week 8, 2023
From our Leadership
Welcome
Dear St Joseph's Community,
Fathers Day Gathering
We gathered last Friday to acknowledge all those who have a fathering role in our lives. We prayed and then we were entertained as each Stage performed a tribute to their fathers.
During the Catholic 'Rite of Baptism', we pray a special prayer for the child's father, which blesses the father and helps them to continue their loving and holy vocation for their children. So,today,we pray together for all of our Dads.
God is the giver of all life, human and divine. May he bless the father of this child. May they also be the best of teachers, bearing witness to the faith by what they say and do in Christ Jesus our Lord. Amen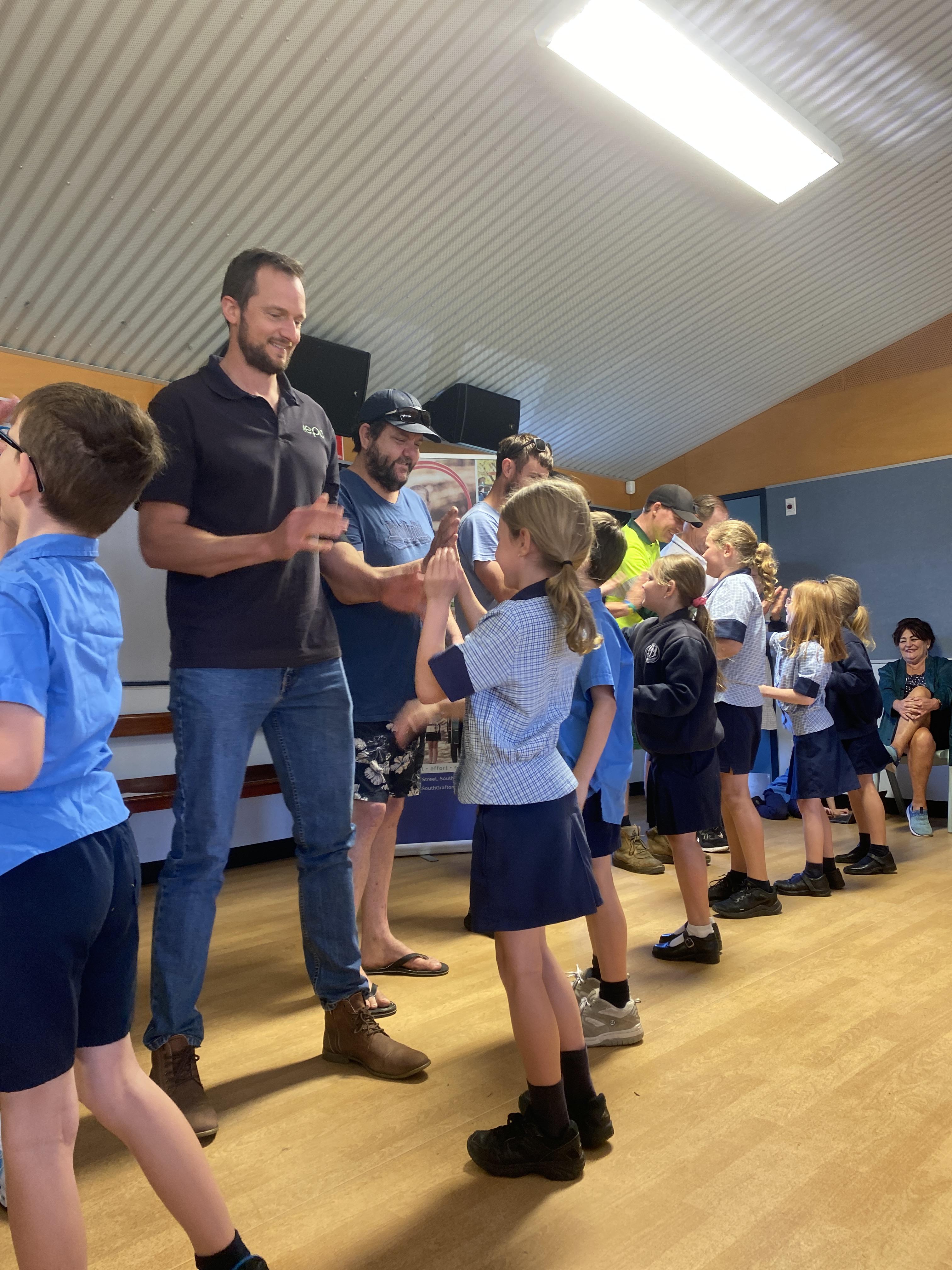 School Uniform 2024
Thank you to those families who had a say regarding our school uniform for 2024 and beyond.
The main reason for change was to:
Ensure a uniform fit for purpose

Cost

Ease of purchase
Not everyone's wishes can be accommodated regarding fabric type, colour etc. It is important to note that there will be no exception to this uniform which includes black shoes. Information will be forthcoming regarding the how, where and when of purchasing the uniform, ready for the start of the 2024 school year.
Parent Forum Please find below the minutes from our last meeting.
School Fees
It is appreciated that many of our St Joseph's families are doing it financially tough. We do keep our fees very modest in comparison to other local schools. If fees become an issue please reach out so a plan can be established.
The school is covering the cost of buses for your child's excursions. If however, the choice between your child attending these activities or not is the cost, once again please reach out!
McAuley Catholic College Enrolment Policy
All our schools are governed by the same policies. It is important to inform yourself of the Diocesen Enrolment criteria into a secondary college. McAuley's enrolment policy as it currently stands can be found at the link below.
https://www.grafslism.catholic.edu.au/enrolments/enrolment-information
St Joseph's Primary Enrolment Policy
At St Joseph's we aim to keep our class sizes small. Rarely will we go above 20 students for each grade. It is interesting to note that already we have parents requesting a tour of the school for the 2025 school year! Priority will always be given to children baptised Catholic or in Stages 1 -3 transferring from another Catholic school.
Clarence Schools Public Speaking Competition
Over the last few weeks students in year 3, 4, 5 and 6 have been busily preparing their speeches. The topics for each grade were;
Year 3 If I had three wishes… (2 minutes)
Year 4 A perfect day for me… (2 minutes)
Year 5 I love it when… (3 minutes)
Year 6 Fifty years from now… (3 minutes)
Congratulations to our school finalists who presented their speeches to the school last Friday.
Year 3 Vashti and Pippa
Year 4 Noah and Charlotte
Year 5 Lara, Botshelo and Noah
Year 6 Rose and Charlotte
These 9 finalists were outstanding. The eventual winners were;
Year 3 Pippa
Year 4 Charlotte
Year 5 Noah
Year 6 Charlotte
On 11 September these students will compete against students from 10 other Catholic Schools in the Clarence region. We wish them all the best. Please enjoy reading their speeches which are published below.
Book Week Parade
It was lovely to see all the students dressed up and enjoying book week last Monday. The parade at our assembly was very entertaining. Thank you to all of our families for helping the students to dress up and attending our Assembly.
Prev
Showing images
1 - 8
of 16
Next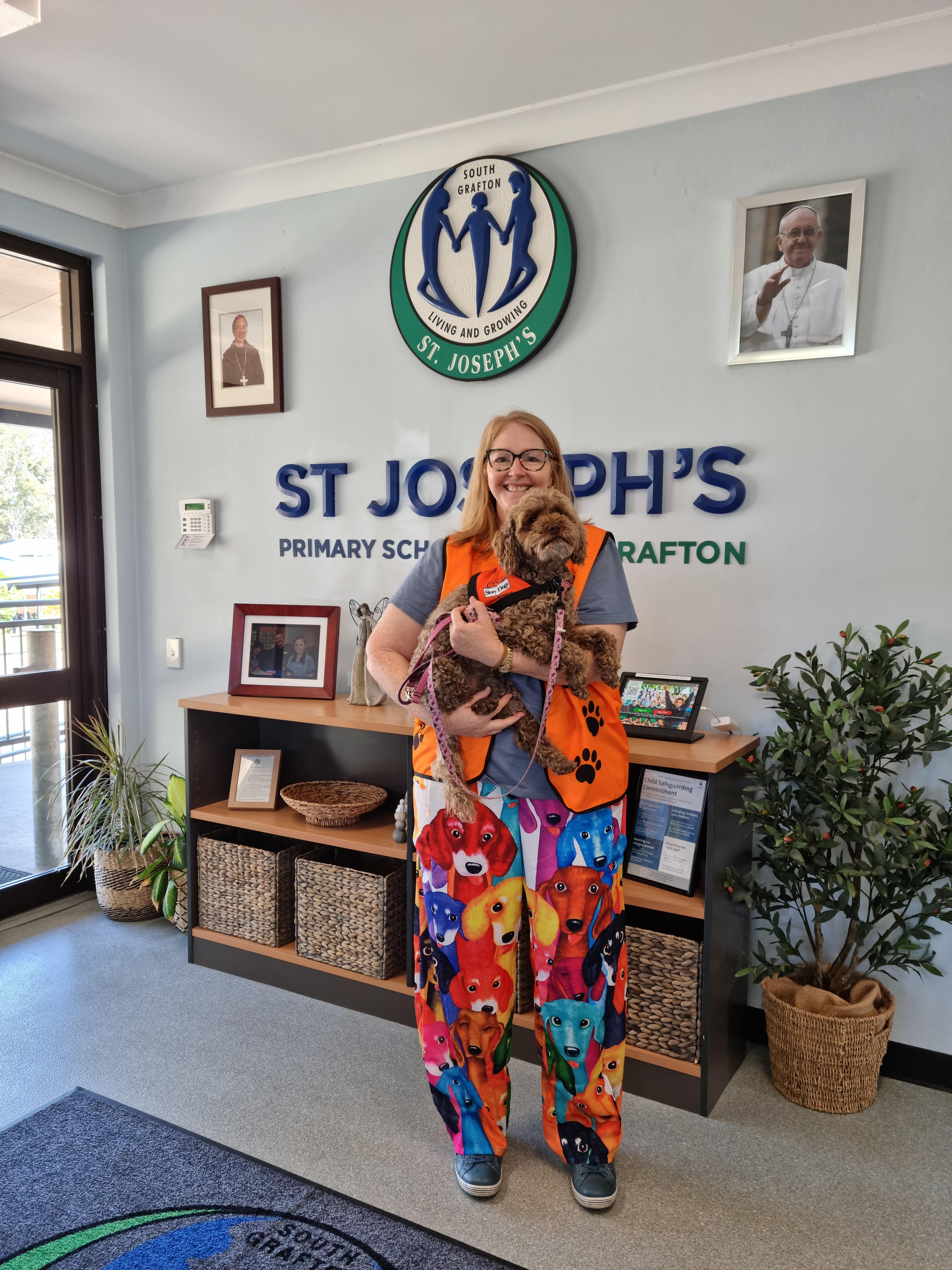 Story Dogs
We welcome Mandy and her dog Poppy to St Joseph's.
Mandy joins our team to provide additional reading time with some students in our school.
New English and Mathematics Curriculum K-6
This year we implemented a new K-2 curriculum for English and Mathematics, as did all other NSW schools. In 2024 we will implement a new 3-6 curriculum. This new curriculum was developed after a review which was informed by two extensive rounds of public consultation, education research and lessons from the experiences of other jurisdictions in Australia and internationally. The main reasons for this new curriculum are provided below.
School Improvement Plan 2023
Our goal is to ensure that all students are achieving the writing expectations for their grade level.
Another update on our progress
Teachers have been working with Sam Lynch from the Catholic School's Office to understand how a student's reading, writing and speaking work together to improve their results. For example, teachers are ensuring that students answer questions in a full sentence when speaking so that they can then write full sentences. Students are also asked to say their sentence before they write it to ensure that it makes sense.
We also learnt about the cognitive overload that can occur for students when they are writing. For example, if their handwriting, spelling and punctuation are not fluent enough students won't have the space in their working memory to think about the more complex aspects of writing, such as their audience, ideas, purpose, word choice and the correct structure of their sentences. At St Joseph's we are working towards explicitly teaching the mechanics of writing (e.g. handwriting) so that these aspects are not absorbing most of our students' working memory.
Student Feedback will be provided using the Learning Intentions and Success Criteria from their Stage/Group below during the next learning cycle:
Students in Stage 3 have begun providing feedback to their peers using the success criteria and their peer's individual goals.
Bushfire Emergency Plan 2023
Principal-Danny Rankin
Assistant Principal-Anne Forwell
Leader of Learning - Brooke Donoghue
Parent Forum Meeting - Minutes
Parent Forum Meeting 29, August 2023 6.00pm - 7.00pm
Present: Kim Smith, Jane Parry-Jones, Aaron Rosseler, Katrina and Joe West, Kristen Smith
K-2 curriculum. Brooke presented the changes in learning and teaching for the new syllabus.
Canteen - Costing for the canteen position ($28 - $32 per hour) 8 hours per week for the manager which equals $13,000 per year. Our profit is approx. $3000 per year.
The manager needs certificates WWCC & Safe Food Handling.
We all looked at menus from other schools as outlined below. They are similar to our menus.
Menus Example 1
Online ordering for the canteen via COMPASS was introduced and modelled to the parent group. The aim is to trialled for term 4. Students can still order small items at the counter.
School fees for 2024 - our school fees in the Clarence area are the second lowest in the area. We will be increasing our school fees by at least 5%. In the future a fee structure will be dictated by the Catholic Schools Office.
Items from google form - no items have been added to the google doc. Families can add to this if they would like to place items for discussion by the parent group.
2024 Staffing and advertisements - 4 positions have been advertised.
Uniforms - families have voted and uniform choice has been made. This will be communicated soon and orders can be placed. There will be no variation in this uniform. Students must wear the uniform. Kristen will provide an organisation which we can donate our uniforms to be recycled.
Dissolving the P and F - Kim Smith proposed that we dissolve the P and F and this was second by Katrina West. All agreed to dissolve the P and F and move to a parent group structure.
Next meeting 24 October, 2023 Term 4 Week 7
Canteen

School fees

Colour Run
Clarence Schools Public Speaking Competition - Student Speeches
Gumbaynggirr Language - Liz Hegedus
Ginnagay Ngujawiny -Hello You Mob,
Last thursday, I attended the launch for completion of the installation of artwork depicting nine stories from the three Aboriginal Nations - Gumbaynggirr, Yaegl and Bundjalung.
'Woolgoolga to Ballina Aboriginal Art Trail - Songlines.' along the Pacific Motorway.
I am honoured to say my Aunty Deborah Taylor was one of the artist who was asked to be part of this project. As you know Aunty Deborah has helped design many of our Aboriginal paintings here at St Joseph's. To me as an Aboriginal person who is a local and has grown up in the Clarence Valley it is just overwhelming to know that our Aboriginal culture is now being recognised everywhere. Please visit the web site below to understand why this idea came about and the history of the artists and their songlines.
Woolgoolga to Ballina Aboriginal art trail – drive the Songlines
https://pacifichighway.nsw.gov.au/drive-songlines (Web site shows artists, their design and stories).
In 2016, Transport for NSW engaged Aboriginal-owned strategic branding studio, Balarinji, to co-design an integrated art strategy with local Aboriginal community-endorsed artists.
Local Aboriginal artists from Gumbaynggirr, Yaegl, and Bundjalung Country, created artworks communicating the rich and ancient history of these nations through physical and spiritual belonging, and connection to Country.
You will see these stories depicted on nine overpass bridges as you travel the Songlines of the Pacific Motorway between Woolgoolga and Ballina. Transport for NSW is also exploring opportunities to install artworks in rest areas.
Location of artworks
Darrundang Ngiinda - Thankyou Miss Liz Hegedus IEW Indigenous Educational Worker
School Notes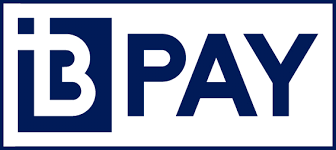 SCHOOL FEES
Thank you to those families who have made the change from Direct Debit to BPay for fee payments. BPay is the preferred payment method for school fees. Scheduled payments can also be set up using BPay, the Biller Code and your personal reference number can be found on your Fee Statement.
Paying through BPay ensures that your payment goes directly to your account. Any enquireies please contact the School Office.
ABSENCES
Please notify the School Office if your child will be absent for an extended period of time, Principal approval may be required.
Only full day absences are to be entered into Compass, for partial absences - arriving late or leaving early please phone the School Office to notify.
Change to afternoon travel arrangements may be emailed to the school if before 12.00pm sjpgraf@lism.catholic.edu.au
After 12.00pm please phone the School Office on 6642 2899 with any changes.
REMINDER
Parents & Caregivers are reminded when dropping off or picking students up, the Staff Carpark is not a designated zone. Exception if you require use of a disabled parking space.
Please note the speed limit coming into this carpark at other times is 10 klms. Please be mindful of the school speed zones.
BOOK CLUB
Book Club Issue 6 is out now! If you would like to order through the school, please return your orders to school by Friday, 8 September.
Remember you may also order online at: https://mybookclubs.scholastic.com.au/parent.aspx
School Calendar
TERM 3 2023
Week 8
Monday, 4 September - School Assembly 2.15pm
Week 9
Thursday, 14 September - Accendure Year 4
Week 10
Monday, 18 September - Stage 3 depart for Coffs Coast Adventure Centre
Wednesday, 20 September - Stage 3 return from Camp
Thursday, 21 September - Last day of Term 3 for students
Friday, 22 September - Staff Development Day
TERM 4 2023
Week 1
Monday, 9 October - Students return for Term 4
Wednesday, 11 October - Junior Joeys 1st Day
Week 2
Monday, 16 October - School Assembly 2.15pm
Wednesday, 18 October - Junior Joeys
Week 3
Tuesday, 24 October - Parent Forum Meeting 6.00pm
Wednesday, 25 October - Junior Joeys
Merit Awards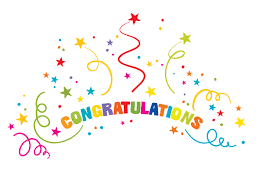 Congratulations to the following students who received a Merit Award.
TERM 3 WEEK 8
ES1: Max, Lily, Leia, Aiden
Stage 1: Summer, Ana, Emilia, Mason
Stage 2: Xavier, Maddison, Ruby
Stage 3: Heidi, Noeletta, Myla
Uniform Shop
The uniform shop is located in the Brewhouse Village.
Opening hours:
Monday - Wednesday 10.00am to 4.30pm
Thursday 10 to 3.30pm
Email: fytexptyltd@bigpond.com
Ph: 0434 025 493
Canteen
Canteen
Open every Wednesday and Friday
Volunteers always welcome, please leave your details with the School office if you're able to assist.
Community Notices