Term 3 Week 10, 2023
From our Leadership
Welcome
Dear St Joseph's Community,
We thank you Lord, for this term. For our challenges, our successes, and the mistakes from which we have learnt. Be with us as we spend our time with family and friends.
Keep us safe in our activities; give us good rest and good fun. Bring us back refreshed and ready for a new term. We thank you for our classmates, teachers, parents and a community that cares for us.
May we always be conscious of you in our lives.
Bush Fire Season
Our school is rated in the highest risk category in relation to bushfires. We have just updated our School Bushfire Plan. The plan does include school closure and evacuation. So please do the following:
Keep the school updated with your most recent mobile and email numbers

Check your SMS, email and COMPASS on days declared extreme or catastrophic as messages will be sent detailing relevant information

Be kind, whilst inconvenient evacuation/closure is better then the alternative

Finally, include in your family bushfire plan this eventuality and who will pick up your child from school IF your rural road is closed.
Stage 3 Camp
The children had a great experience at camp this week. Thanks to Anne and Joe for taking the students and spending the days/nights with them. Thank you to families for the financial outlay.
Photos will be sent home to families, but below is a taste of the adventures.
Prev
Showing images
1 - 8
of 12
Next
First Communion
We say congratulations to James, Robert and Kevin in making your First Communion last Sunday. It indeed was a joyous and lovely occasion. Thanks to Mrs Bancroft for preparing the students, Fr Joe for a lovely welcoming Mass and the parishioners of St Patrick's Church for putting on a most wonderful morning tea!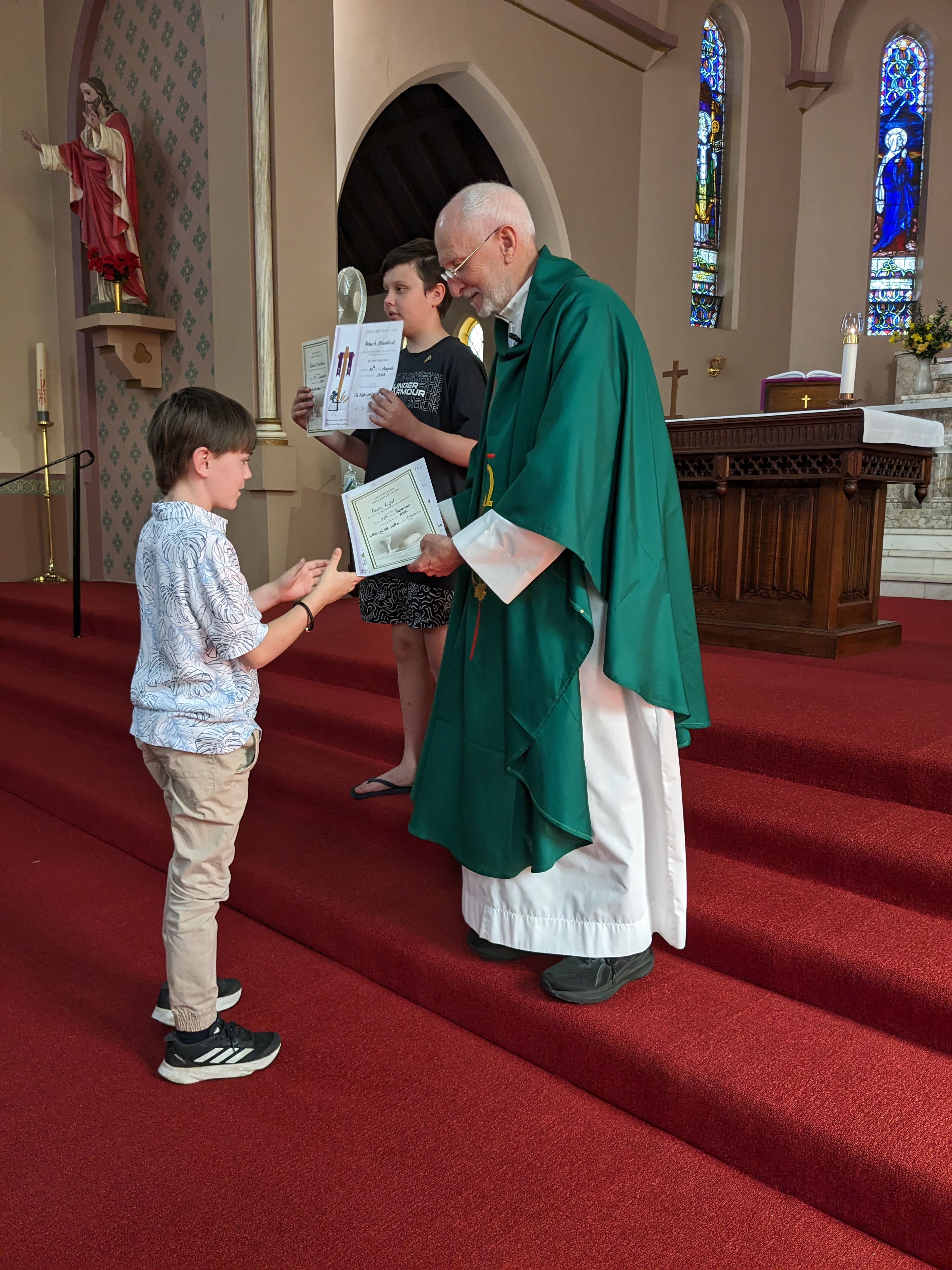 NEW K-6 Syllabus
Term 3 Staff Development Day
This Friday, 22 September is a Staff Development Day. All staff will be engaging in further learning around the New K-6 Syllabus in collaboration with the Education Officer from the Catholic Schools Office, Lismore.
Curriculum
Each year, the students will be taught subjects from syllabuses developed by the NSW Education Standards Authority. NSW syllabuses provide an outline of the requirements for teaching and learning in various subjects for stages of students' learning. They also contain the outcomes and content which are intended to be inclusive of the learning needs of all students, including:
Aboriginal students

Students with disability

High potential and gifted education

Students learning English as an additional language or dialect (EAL/D).
Our teaching and learning programs are designed with the needs of your child at the core. Programs are adapted to cater for the needs of each student in the class. Our teachers use a range of high-quality resources to deliver the teaching and learning in a precise manner.
At St. Joseph's, we value the important role our parents and carers have in the educational journey of our students.
Curriculum Reform
The NSW education system is reforming the curriculum which will be taught in all classrooms from Kindergarten to Year 12. The new curriculum, as a result of the NSW Curriculum Reform, will give students more time to focus on key learning areas so that they can acquire a deeper understanding of central concepts. It will ensure students develop strong foundations for learning, life and work in a complex and fast-changing world.
This reform has been informed by extensive consultation with teachers, parents and education experts, and is underpinned by extensive research. Curriculum reform involves change that spans many aspects of schooling, including teaching, learning, assessment and reporting to parents. New syllabuses provide schools with a unique opportunity to re-focus and place curriculum at the heart of school planning. Key curriculum changes include:
Building strong foundations for future learning with new english and mathematics syllabuses for Kindergarten to Year 2

An entirely new curriculum from 2022 with new syllabuses focused on what is essential to know and do in early and middle years of schooling, and key learning areas in the senior years

Providing more time for teaching by reducing the hours teachers spend on extra-curricular topics and issues and compliance requirements

Strengthening post- school pathways with new learning areas for Years 11 and 12 that clearly link learning to future employment and study options.
The new curriculum will ensure every student develops strong foundations for learning, life and work. The reforms are vital for the young people in our schools today, and for those who will arrive in the years to come. More information can be found on the NSW Department of Education and NSW Education Standards Authority (NESA)
Principal-Danny Rankin
Assistant Principal-Anne Forwell
Leader of Learning - Brooke Donoghue
Thumbs up
In this section of our newsletter we congratulate students of St Joseph's who have represented our community beyond the city limits.
Congratulations to Charlotte for winning the Year 6 section of the Clarence Schools Regional Public Speaking Competition Finals!! What an achievement.
This competition was held on Monday, week 9 in Coffs Harbour. Charlotte competed against the finalists from the following schools; Mary Help of Christians Sawtell, St Augustine's Coffs Harbour, St Francis Xavier Woolgoolga, St James Yamba, St Mary's Bellingen, St Joseph's Maclean, St Joseph's South Grafton, St Mary's Bowraville, St Mary's Grafton, Mount St John's Dorrigo and St Patrick's Macksville.
Charlotte wrote her own speech on the topic, 50 years from now, and she had 3 minutes to deliver her speech. She spoke without notes and captivated the audience and of course she certainly impressed the judges.
Well done Charlotte - we are all very proud of you. We also congratulate our school finalists who represented our school with pride on the day - Pippa, (Year 3), Charlotte P (Year 4) and Noah (Year 5).
Sport Coordinator - Caitlin Crispin
We wish Callum the best of luck at the Polding Athletics Carnival held in Sydney on 13 October. He will be competing in the Senior Boys High Jump.
We know that you will make the school very proud!

Term 4 Dates
Polding Athletics Week 4, 13 October
Summer Sports Trials 18 October - 22 November
K-2 Intensive Swimming Lessons begin Wednesday, 1 November
Swimming Carnival at Maclean Swimming Pool Friday, 3 November

Gumbaynggirr Language - Liz Hegedus
Ginnagay Ngujawiny -Hello You Mob,
We have come to the end of Term 3. This term Kindergarten and Stage 1 have been travelling around Australia visiting many towns and learning about why these places are sacred areas to the Indigenous people.
We started in the Northern Territory at Mount Borradaile which is famous for its rock Art.
We travelled on to Western Australia to Windjana Gorge, which is a National Park in the Kimberley Region. It is a sacred place as the 'Wandjinas' (Godlike spirits) protect the area. There are also lots of crocodiles to watch out for.
We returned to the Northern Territory to Uluru (Ayers Rock), Uluru-Kata Tjuta National Park. It is approximately a 5-hour drive from Alice Springs, or half an hour drive from the town Yulara. The area is protected by the Anangu people who hold a very strong connection to the land.
Next, we travelled down to South Australia, to Cave Hill, located deep in the central desert. It is a giant hill with many caves throughout. Cave Hill is in the Musgrave Ranges, around 100km south of Uluru. When you stand on top of the hill you have a 360 degree view of the desert with Uluru in the distance. The caves have rock art throughout them, with many stories to tell. It is a part of a number of songlines such as The Seven Sister, the Perentie songline and the Honey Ants songline.
We returned to the Northern Territory, to 'Rainbow Valley.' Rainbow Valley is a Conservation Reserve and is a protected area that is located south of Alice Springs. Rainbow Valley is known for its beautiful coloured sandstone rocks which are 350 million years old. They're composed from a rock called 'Hermannsburg Sandstone.' This stone is Red-brown fine to medium silty sandstone, with scattered limestone and dolomite pebbles, that are embedded together to make coloured sandstone.
The Arrernte Tribe protect this area, they have a Dreamtime story that represents how they became sacred and protector of all animals called 'The Rainbow Valley.' How our Dreamtime stories came to be is through a person known to us as Baiame. Baiame is known as the creator God and Sky Father in the Aboriginal dreaming. The Baiame story tells how Baiame came down from the sky to the land and created rivers, mountains, and forests. He gave the people their laws of life, traditions, songs, and culture. Baime also created the first initiation site. This is known as a bora; a place where boys were initiated into manhood. When he had finished, he returned to the sky and people called him the Sky Hero, All Father or Sky Father.
We ended our journey at the top end, at Kakadu National Park in the Northern Territory. Kakadu National Park is Australia's largest terrestrial national park. Its western boundary is about 150km east of Darwin in Australia's tropical north.
Terrestrial - terrestrial means 'of the earth.' If it's terrestrial, you'll find it on earth. Land animals are terrestrial of their land area. Water animals are terrestrial of their water area. Plant life is terrestrial of their growing nature around them. Humans are terrestrial of their homes/area.
Kakadu extends nearly 200 km from north to south and over 100 km from east to west. It is a place of enormous ecological and biological diversity. It runs from the coast and estuaries in the north through floodplains, billabongs and lowlands to rocky ridges and stone country in the south.
These landscapes are home to a range of rare and endemic plants and animals, including more than one-third of Australia's bird species and one-quarter of its freshwater and estuarine fish species.
As you can see we covered many kilometres visting sacred, beautiful places; that are very important to not only the Indigenous people but to all Australians. This is our country and we must do what we can to protect, honour and share our history.
Darrundang Ngiinda - Thankyou Miss Liz Hegedus IEW Indigenous Educational Worker
School Notes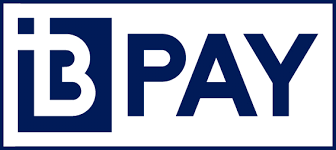 SCHOOL FEES
Thank you to those families who have made the change from Direct Debit to BPay for fee payments. BPay is the preferred payment method for school fees. Scheduled payments can also be set up using BPay, the Biller Code and your personal reference number can be found on your Fee Statement.
Paying through BPay ensures that your payment goes directly to your account. Any enquireies please contact the School Office.
ABSENCES
Please notify the School Office if your child will be absent for an extended period of time, Principal approval may be required.
Only full day absences are to be entered into Compass, for partial absences - arriving late or leaving early please phone the School Office to notify.
Change to afternoon travel arrangements may be emailed to the school if before 12.00pm sjpgraf@lism.catholic.edu.au
After 12.00pm please phone the School Office on 6642 2899 with any changes.
School Calendar
TERM 3 2023
Week 10
Thursday, 21 September - Last day of Term 3 for students
Friday, 22 September - Staff Development Day
TERM 4 2023
Week 1
Monday, 9 October - Students return for Term 4
Wednesday, 11 October - Junior Joeys 1st Day
Wednesday, 11 October - CANTEEN CLOSED
Friday, 13 October - CANTEEN CLOSED (will reopen Wednesday, 18 October)
Week 2
Monday, 16 October - School Assembly 2.15pm
Wednesday, 18 October - Junior Joeys
Wednesday, 18 October - K-2 Intensive Swimming
Week 3
Tuesday, 24 October - School Community Group Meeting 6.00pm
Wednesday, 25 October - Junior Joeys
Wednesday, 25 October - K-2 Intensive Swimming
Thursday, 26 October - Stage 2 Excursion Grafton Regional gallery & Crazy Confetti
Friday, 27 October - Exuro Retreat Year 5 McAuley Catholic College
Week 4
Monday, 30 October - School Assembly 2.15pm
Wednesday, 1 November - Junior Joey's
Wednesday, 1 November - K-2 Intensive Swimming
Thursday, 2 November - Jacaranda Thursday ( School Closed)
Friday, 3 November - Swimming Carnival, Maclean Olympic Pool
Week 5
Wednesday, 8 November - Junior Joey's
Wednesday, 8 November - K-2 Intensive Swimming
Week 6
Monday, 13 November - School Assembly 2.15pm
Wednesday, 15 November - Junior Joey's
Wednesday, 15 November - K-2 Intensive Swimming
Week 7
Tuesday, 21 November - School Community Group Meeting 6.00pm
Wednesday, 22 November - Junior Joey's
Wednesday, 22 November - K-2 Intensive Swimming
Week 8
Monday, 27 November - School Assembly 2.15pm
Wednesday, 29 November - Junior Joey's Last Day
Thursday, 30 November - Combined Christmas Celebration with St Mary's Primary & McAuley Catholic College
Week 9
Tuesday, 5 December - Year 6 Graduation Dinner, Grafton Golf Club 6.00pm
Wednesday, 6 December - Infants Excursion Big Banana Water Park, Coffs Harbour
Thursday, 7 November - Awards Presentation & Games Night
Week 10
Monday, 11 November - School Assembly 2.15pm
Friday, 15 December - Last Day of Term 4
Merit Awards
Congratulations to the following students who received a Merit Award.
TERM 3 WEEK 10
ES1: Levi, Noah
Stage 1: Aria, Amelia, Heston
Stage 2: Mitchell, Alice, Charlotte, Heidi
Uniform Shop
The uniform shop is located in the Brewhouse Village.
Opening hours:
Monday - Wednesday 10.00am to 4.30pm
Thursday 10 to 3.30pm
Email: fytexptyltd@bigpond.com
Ph: 0434 025 493
Canteen
Canteen
The Canteen will be closed Week 1 Term 4, due to no available volunteers.
The Canteen will reopen Wednesday, 18 October.
Open every Wednesday and Friday
Volunteers always welcome, please leave your details with the School office if you're able to assist.
Community Notices
A MESSAGE FROM OOSH GRAFTON
If you require care for your child on Friday, 22 September (St Joseph's Primary - Staff Development Day) please contact Community OOSH Services, Grafton on 0466 306 220 to enquire.