Term 4 Week 2, 2023
From our Leadership
Welcome
Dear St Joseph's Community,
Welcome to Term 4; I trust that everyone enjoyed their holiday break and have returned to school refreshed for the final part of the 2023 academic school year.
On 4 October, during the break, our Church celebrated the feast of St Francis of Assisi. St Francis of Assisi abandoned a life of luxury for a life devoted to Christianity after hearing the voice of God, who commanded him to rebuild the Christian church and live in poverty. He became the patron saint of animals and the environment. St Francis' peace prayer reminds us that goodwill, love and harmony are aspirational elements of life, we pray:
Lord, make me an instrument of your peace:
where there is hatred, let me sow love;
where there is injury, pardon;
where there is doubt, faith;
where there is despair, hope;
where there is darkness, light;
where there is sadness, joy.
O divine Master, grant that I may not so much seek
to be consoled as to console,
to be understood as to understand,
to be loved as to love.
For it is in giving that we receive,
it is in pardoning that we are pardoned,
and it is in dying that we are born to eternal life.
Amen.
Busy Term Ahead
Term 4 is always busy - hence the calendar sent home last week via your child. Just a few highlights:
Thursday, 30 November - Combined Christmas Celebration with St Mary's Primary & McAuley Catholic College
Thursday, 7 December - Awards Presentation & Games Night
This year ALL our Parish schools will gather at McAuley Catholic College to acknowledge Advent and Christmas. Each school will celebrate through song and movement a theme of Christmas. St Joseph's theme is 'An Australian Christmas.' Every student will have a role. There will also be a BBQ and lots of games/activities for the kids.
We will also have a family fun night here at school, which will incorporate our Awards Ceremony. This will include family games and a shared meal.
COMPASS
COMPASS will be used extensively to coordinate and gain permission for students to attend events. Please note that it is impossible for the school to contact parents for consent when an event has been sent via COMPASS. No consent will mean the student does not attend the activity and will be supervised at school.
Kindergarten Transition
What an eager bunch of Junior Joeys we had for transition last week. It was a joy to spend time with them.
Prev
Showing images
1 - 8
of 26
Next
Stage 3 Camp
Stage 3 enjoyed camp for 3 days at the end of last term. It was wonderful to see the students try new things, work as a team and participate fully in the events. Many students said they felt brave after trying something new and all students were very encouraging of each other. It was also great to watch the independence of students as they stepped up and did things on their own and for themselves. Although everyone was very tired they were thankful for all the fun and adventures.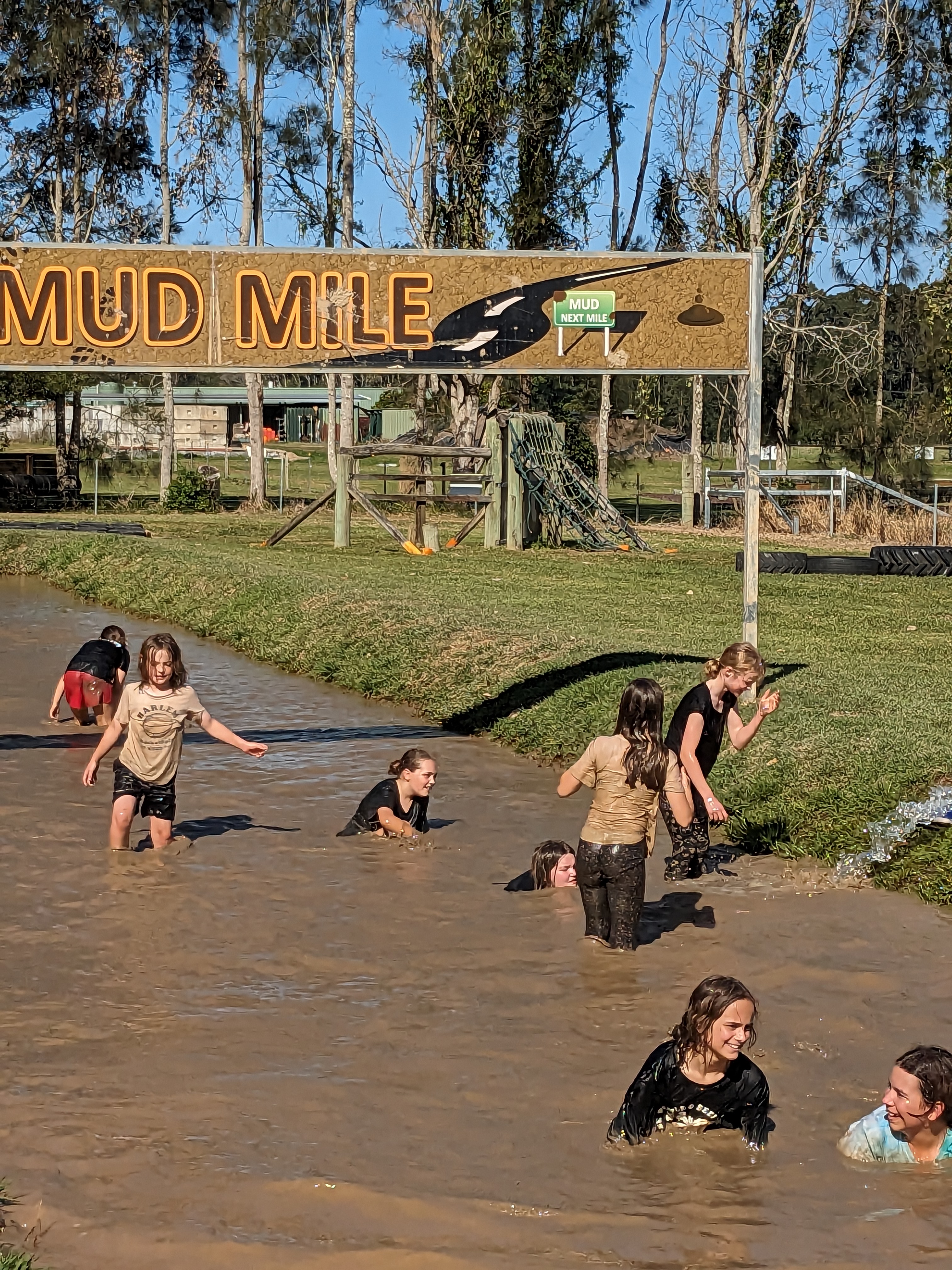 Prev
Showing images
1 - 8
of 32
Next
EXURO - Year 5
On 27 October our Year 5 students are invited to participate in Exuro at McAuley Catholic College, Grafton. Exuro, (Latin for "on fire") is a student discipleship formation program for students. It is a one day faith retreat experience using various prayer methods, group processes and student-led discussions to equip students to be faith leaders in their school communities. It is intended that students will be invited back for similar days as part of student discipleship and peer leadership programs each year while they are in Catholic education. We look forward to hearing about this special day from our Year 5 students.
Please note that it was only those Year 5 students whose parents have given consent via COMPASS who will attend. It is school as usual for those not attending.
Jacaranda
Our school will once again be celebrating Jacaranda in our wonderful community. Further details will be sent home but please find below some important dates.
Jacaranda Thursday: 2 November School closed all day
Parade of Youth and Banner Competition: Saturday, 28 October
Float Procession: Saturday, 4 November
Teaching and Learning
Below are the Learning Intentions and Success Criteria that each group will be provided to self-assess and be given descriptive feedback from their teachers and peers to improve their writing.
Principal-Danny Rankin
Assistant Principal-Anne Forwell
Leader of Learning - Brooke Donoghue
Thumbs up
In this section of our newsletter we congratulate students of St Joseph's who have represented our community beyond the city limits.
This Newsletter we celebrate Callum who represented St Joseph's Primary School at the recent NSW Primary All Schools Competition in Sydney.
This is the first time that Primary Schools have been included with the High School competition. Callum's brother Will, also represented McAuley Catholic College.
Callum competed in the 100m, 200m and High Jump events. He received a bronze medal in High Jump, jumping an equal personal best jump of 1.40m.
Last Friday Callum represented St Joseph's at the Polding Athletics Carnival placing 3rd in the High Jump with a personal best jump of 1.45cm, he placed 13th in the 200m event with another PB of 29.43seconds. He has now qualified for the PSSA Athletics in two weeks time in Sydney.
Congratulations Callum on your outstanding achievements! We wish you good luck for the upcoming PSSA Athletics in Sydney.
Sport Coordinator - Caitlin Crispin
K-2 Intensive Swimming
This week the K-2 intensive swimming program began. Throughout their first lesson, students were assessed and placed into groups based on their abilities. Over the next 5 weeks, students will participate in a 30 minute lesson from a Learn to Swim instructor.
Students are reminded to bring swimmers, a towel, goggles and thongs in a seperate bag to school. Please have all your child's belongings labelled. The children will get changed into their swimmers and thongs at school before they go.

Reminder
Week 4 - Friday, 3 November is our 8-12 years Swimming Carnival at Maclean swimming pool. The bus for the Swimming Carnival will be departing school at 9.00am. The carnival will begin at 9:45am and conclude at 1.00pm. Please see the Compass Event for further details and to give permission for your child to attend.

Summer Sports Trials are on in Week 4 and 5 of this Term for: Tennis, Basketball, Cricket and Touch Football. Please see Mrs Crispin if you're in year 4 or 5 and are interested in tryouts. Please note, students must play the sport on a weekend or have played at a representative level.
Gumbaynggirr Language - Liz Hegedus
Ginnagay Ngujawiny -Hello You Mob,
Welcome back to Term 4. This term we are learning about the Gumbaynggirr language. The students have read a book called 'My little Barlaagany' which means 'My little Sunshine.' It was written by a Gumbaynggirr lady Melissa Greenwood. Melissa was born in Coffs Harbour and was raised between Gumbaynggirr and Bundjalung Nations, both her ancestral homelands.
The book speaks about her love of her Aboriginal culture and heritage through art, language, songs and stories. I am bringing this story to life by sharing the Gumbaynggirr language with the students.
This week we have learnt the words for sun and sunshine. 'Ngayan' - Sun, 'Barlaagany' - Day, Daylight, Sunshine. The students absolutley loved listening to the story and learning the new words. They then had to create their own sun using bright beautiful colours that represented the sun.
The Jacaranda Festival begins next week Friday, 27 October. The festival starts off with the 'River Dreaming' Day at the Market Square. This is a day where we share our Aboriginal Culture with the community through our music, dance, stories, food and markets. So come along and share the Jacaranda Festival with us and enjoy learning about my Aboriginal Culture.
Darrundang Ngiinda - Thankyou Miss Liz Hegedus IEW Indigenous Educational Worker
School Notes
BOOK CLUB
Book Club Issue 7 is out now! If you would like to order through the school, please return your orders to school by Thursday, 26 October.
Remember you may also order online through the link below.
https://mybookclubs.scholastic.com.au/parent.aspx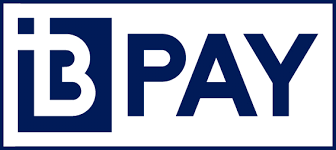 SCHOOL FEES
Thank you to those families who have made the change from Direct Debit to BPay for fee payments. BPay is the preferred payment method for school fees. Scheduled payments can also be set up using BPay, the Biller Code and your personal reference number can be found on your Fee Statement.
Paying through BPay ensures that your payment goes directly to your account. Any enquireies please contact the School Office.
ABSENCES
Please notify the School Office if your child will be absent for an extended period of time, Principal approval may be required.
Only full day absences are to be entered into Compass, for partial absences - arriving late or leaving early please phone the School Office to notify.
Change to afternoon travel arrangements may be emailed to the school if before 12.00pm sjpgraf@lism.catholic.edu.au
After 12.00pm please phone the School Office on 6642 2899 with any changes.
School Calendar
TERM 4 2023
Week 3
Tuesday, 24 October - School Community Group Meeting 6.00pm
Wednesday, 25 October - Junior Joeys

Wednesday, 25 October - Infants Swimming 1.00pm-2.30pm

Thursday, 26 October - Stage 2 Excursion Grafton Regional Gallery & Crazy Confetti

Friday, 27 October - Exuro Retreat Year 5 at McAuley Catholic College
Week 4
Monday, 30 October - School Assembly 2.15pm
Wednesday, 1 November - Junior Joey's

Wednesday, 1 November - Infants Swimming 1.00pm-2.30pm

Thursday, 2 November - Jacaranda Thursday ( School Closed)
Friday, 3 November - Swimming Carnival, Maclean Olympic Pool
Week 5
Tuesday, 7 November - McAuley Catholic College Orientation Day for Year 7 2024

Wednesday, 8 November - Junior Joey's

Wednesday, 8 November - Infants Swimming 1.00pm-2.30pm
Week 6
Monday, 13 November - School Assembly 2.15pm
Wednesday, 15 November - Junior Joey's

Wednesday, 15 November - Infants Swimming 1.00pm-2.30pm
Week 7
Tuesday, 21 November - School Community Group Meeting 6.00pm
Wednesday, 22 November - Junior Joey's

Wednesday, 22 November - Infants Swimming 1.00pm-2.30pm
Week 8
Monday, 27 November - School Assembly 2.15pm
Wednesday, 29 November - Colour Fun Run
Wednesday, 29 November - Junior Joey's Last Day

Thursday, 30 November - Combined Christmas Celebration with St Mary's Primary & McAuley Catholic College
Week 9
Tuesday, 5 December - Year 6 Graduation Dinner, Grafton Golf Club 6.00pm

Wednesday, 6 December - Infants Excursion Big Banana Water Park, Coffs harbour

Thursday, 7 December - Awards Presentation & Games Night
Week 10
Monday, 11 December - School Assembly 2.15pm
Friday, 15 December - Last Day of Term 4
Merit Awards
Congratulations to the following students who received a Merit Award.
TERM 4 WEEK 2
ES1: Sophie, Harlow, Lily
Stage 1: Summer, Emily, Ashton, Mason
Stage 2: Aaliyah, Alice, David, Phoenix
Stage 3: Eva, Charlotte
Uniform Shop
The uniform shop is located in the Brewhouse Village.
Opening hours:
Monday - Wednesday 10.00am to 4.30pm
Thursday 10 to 3.30pm
Email: fytexptyltd@bigpond.com
Ph: 0434 025 493
Canteen
Canteen
Open every Wednesday and Friday
Volunteers always welcome, please leave your details with the School office if you're able to assist.
Community Notices